Careers at SickKids
Make an impact. Grow your skills. Find the role for you.
Make an impact
At SickKids, our staff participate in a wide scope of professional activity, including groundbreaking medical research initiatives, helping children recover faster from surgical procedures, providing care and comfort during crucial moments, advising on matters of public health, and more.
We have roles that advance staff through all stages of their career, and we're committed to a supportive and meaningful work environment, with unique benefits along the way.
Regardless of your role or professional interest, you'll be making a difference at SickKids and contributing to our vision of Healthier Children. A Better World.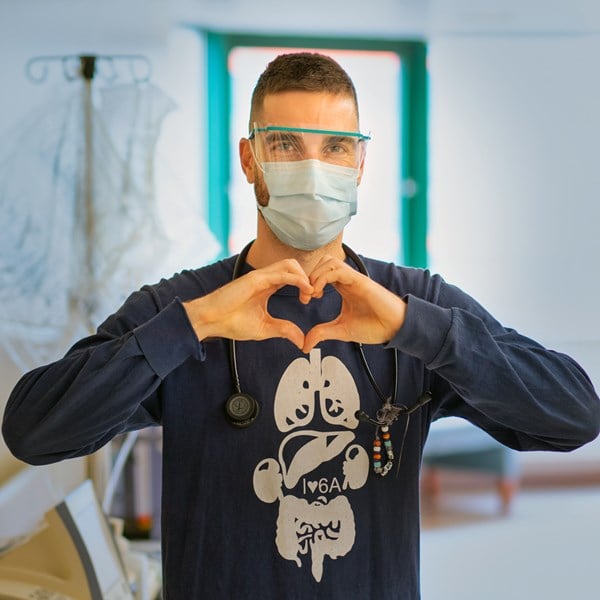 SickKids nurses are leaders who influence and deliver the best in child and family-centred care. They strive for excellence in practice, go beyond their roles at the bedside, participate in a variety of learning opportunities, and advance paediatric nursing knowledge.
"Having the privilege of working on a compassionate and knowledgeable team that supports patients and families through challenging experiences is very rewarding. The support from colleagues and mentors, combined with professional development and leadership opportunities, motivate me to provide excellent care and achieve my professional potential. I am confident that I'm exactly where I'm meant to be."

- Daniel, Registered Nurse
Grow your skills

Working at SickKids means both new and existing staff members can advance their careers in meaningful and exciting ways.
From entry-level offerings to our senior physician and executive roles, everyone working at SickKids shares the same ethos, one that contributes positively to the lives of children and their families on a daily basis. Our staff come from far and wide to join an inclusive work culture with a broad range of opportunity.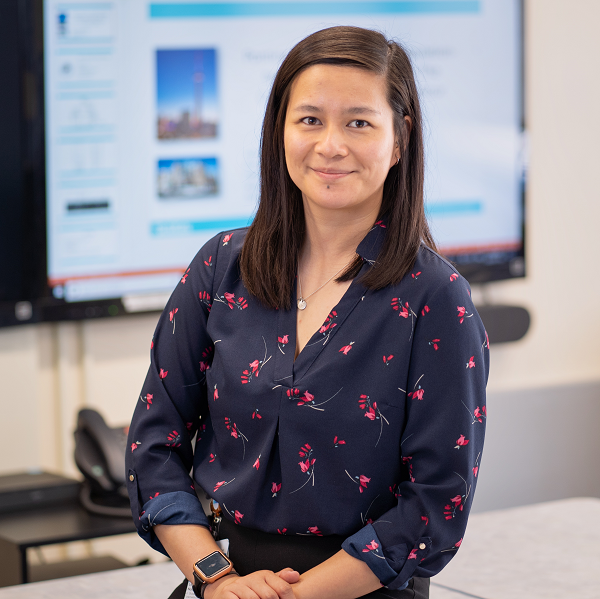 A passion for working at SickKids runs in Leah's family. Following in the footsteps of their mom's 35-year career, Leah and her siblings have excelled through different roles at SickKids.
"I've been with SickKids since I was 19, in various areas from Commercial Services, inpatient units and the Telemedicine program. It's such an honour to work for a paediatric hospital that is so well known both locally and internationally."
Find the role for you
And we don't just need doctors. We need support in customer service, security, catering, administration, nursing, engineering, creative arts, project coordination, supervision, business development, clinical research, communications, pharmacy, and much, much more.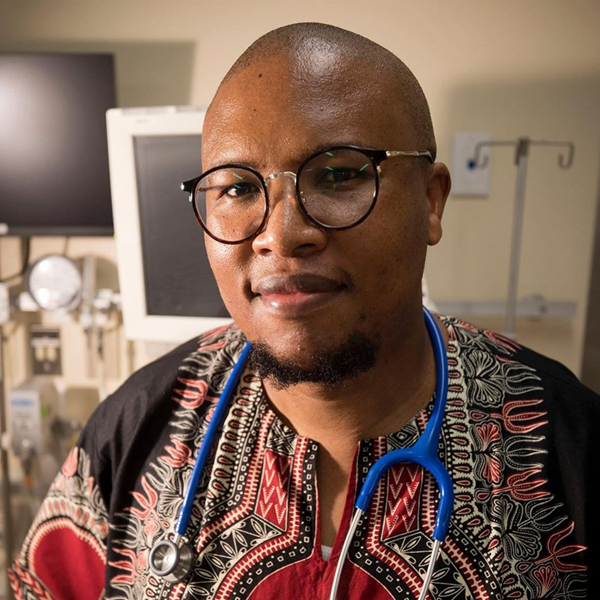 SickKids partners with other hospitals to improve paediatric health care around the world. Fellows can complete subspeciality training rotations at SickKids and apply that knowledge in their own community
"I believe lessons learned in this rotation have been valuable for my own growth and knowledge as a doctor and, more importantly, will allow me to better manage patients who require cardiac surgery once I get back home. There is a saying we jokingly say, 'You haven't done something until you have done it the SickKids way!'"
Health & other Benefit Plans
Maternity & Parental Leave Top Up
Registered Education Savings Plan
Workplace Flexibility Program
Wellness Centre & Programs
Mental Health & Peer Support
Subsidized Parking Program
Discounts on Entertainment, Gyms & More
Bring your whole self to work

We are committed to being a safe space for all employees, where individuality is celebrated, where diversity is embraced and where everyone can feel acknowledged, valued and respected. By taking concrete steps to create a more inclusive, diverse, accessible and culturally safe work environment, we are working understand and address systemic barriers and inequities to make SickKids a more inclusive workplace for all.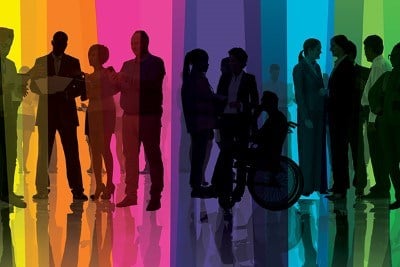 Through inclusive recruitment practices, we are valuing identity by creating recruitment experiences to ensure inclusivity is at the core of hiring for all applicants.
Culture of learning
SickKids supports learning, education and training for all staff through several programs at the hospital. Through the Learning Institute, staff have access to many resources, including:
F

inancial support to attend conferences or complete degrees/diplomas/professional designations through the

Staff Continuing Professional Development Fund;

O

nline training and leadership development workshops

;

Hospital Library

and Archives r

esources.
As well as helping staff achieve their personal and professional training and education goals, the Learning Institute supports all aspects of child health learning for patients, families, students, academic trainees and volunteers.
An award-winning workplace
Ready to join us?
If you're looking for a meaningful career where you can make a difference, apply now to join our SickKids team.
---
Frequently asked questions
Check out our job application and volunteering FAQ for answers to frequent technical questions about our Careers portal.
1. I experience long wait times (the page doesn't load) when I click on links or buttons. I see a spinning wheel icon.
If pages do not open or it takes considerable time to load them, try using one of the following compatible browsers:
Google Chrome V89.X and above (V9.X and above for Android)
Safari V14.X and above (V12.X and above for IOS)
Microsoft Edge V89.X and above
Internet Explorer V11.X
Firefox V78.9ESR; 102ESR; V87; V105
2. How do I reset my username and password?
You will be able to retrieve or reset your username and/or password by clicking on the 'Forgot User Name' or 'Forgot Password' link on the Sign In page. Follow the instructions provided.
3. How do I apply for a job at SickKids?
All applications must be submitted online through our Careers portal.
Supported file types for resume with file size limit up to 5MB:
PDF format (.pdf)
Rich text format (.rtf)
Plain text format (.txt)
Microsoft Word format (.doc or .docx)
4. Do you have any job openings that fit my qualifications?
We encourage you to review current online job openings and apply to any of interest that match your qualifications.
5. Can I drop off my resume at the Human Resources office?
Applications for SickKids jobs are only accepted online via our Careers portal. We don't accept hand delivered or emailed applications. If you don't have a computer at home, consider submitting your application using a publicly accessed device (e.g., computer in your local a public library).
6. Can you confirm receipt of my resume and the status of my application?
After you apply online to a SickKids job opening, you will receive an email acknowledging the successful receipt of your application. If you are selected for an interview, a SickKids Talent Acquisition Specialist will contact you directly.
7. Who should I address my cover letter to?
Please address your cover letter to Human Resources.
8. How do I upload two documents (e.g., cover letter and resume)?
Upload your cover letter and resume as one document. Our Careers portal does not accept more than one attachment per job application.
9. I would like to speak with the hiring manager or recruiter directly. Can you provide me with their contact details?
If the skills and qualifications you identify in your online application meet the requirements of a SickKids position, you will be contacted directly by a SickKids Talent Acquisition Specialist and invited for an interview. During the interview process, you will have the opportunity to speak directly with the hiring manager who will be able to answer any questions you may have
10. I missed the deadline for the job I'm interested in. Can I still apply?
We are unable to accept online applications beyond the job posting deadline
11. Where do I find the pay scales for posted SickKids jobs?
If you are offered a position after successfully applying for and interviewing with us, you will be able to discuss compensation details with the Talent Acquisition Specialist and hiring manager.
12. How do I submit an application to volunteer at SickKids?
Our volunteer opportunities, information about eligibility, and program types are posted on Volunteering Programs. If you are interested in applying to a posted opportunity, please submit your application online. If your skills and qualifications meet the requirements of the position, you may be contacted directly by Volunteer Resources and invited for an interview.
13. My organization is interested in establishing a program that enables staff to volunteer at SickKids. Who do I contact to set up this type of arrangement?
SickKids unfortunately does not have opportunities for regular volunteering as a group. Individuals are welcome to apply online to posted volunteer opportunities.
However, we do have some activities that can be done as a group, offsite (i.e. not on SickKids premises) to support SickKids. If you are interested in finding out more, please contact donations.coordinator@sickkids.ca. There are also group and corporate opportunities associated with our SickKids Foundation. If you are interested in finding out more, please contact volunteers@sickkidsfoundation.com.
Still have questions about the application process, or experiencing technical issues with our Careers site? Contact ask.hr@sickkids.ca for support.
Home
/
Careers & Volunteer /
Careers