Nursing Learners
At SickKids, we are committed to sharing our knowledge and expertise in care, research and education by providing optimal training experiences that inspire learners and advance child health.
Nursing Student Placement Program
The goal of the nursing student placement program is to partner with academic institutions to ensure that high quality paediatric nursing placements are provided at the Hospital for Sick Children. Experiences are created to support the needs of students, patients and families, in keeping with the goals and visions of the SickKids Learning Institute, the Academic Health Science Centre as a whole and the academic programs' curriculum objectives.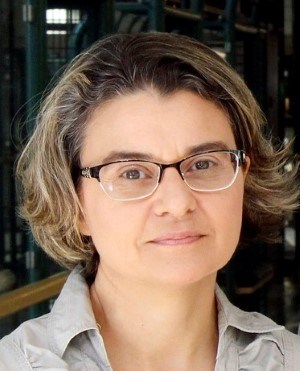 Vera Gueorguieva
Program Director, Nursing Student Placement Program
How do I apply?
To apply for a nursing student placement at SickKids speak to your Academic Placement Coordinator and have them contact nursing.studentplacements@sickkids.ca or phone 416-813-6752.
For details on the application process for each type of student placement visit the appropriate webpage.
Nipissing University Scholar Practitioner Program
The Nipissing University Scholar Practitioner Program is an innovative BScN second entry program that follows a narrative inquiry pedagogy, which emphasizes the collaboration between program faculty and co-learner students to understand and build knowledge, skills and judgement through immersive experiences. A unique collaboration between Nipissing Univeristy, SickKids and University Health Network allows nursing students to be assigned to a home base organization for majority of their two year program with opportunity to spend one to two semesters at a partner site.
At SickKids, student are supported on-site by an adjunct faculty who is also part of the SickKids Interprofessional Education Specialist team. The Hospital for Sick Children is proud to continue to be a part of the SPP in producing the next generation of nurses who are 'practice-ready scholar practitioners' able to effectively deliver care within the evolving and complex health landscape.
Zaheera Raza
Adjunct Faculty, Nipissing University Scholar Practitioner Program
Nursing Clinical Extern Program
The Clinical Extern Program provides the opportunity for nursing students to work under the supervision of Registered Nurses in various clinical areas of the Hospital. The Clinical Extern position is viewed as a transitional role, whereby students develop clinical expertise, specialty knowledge and self-confidence as they move from a student to a Registered Nurse role. Externships also allow students to become immersed in the socio-cultural setting at SickKids, building on their communication and interprofessional collaboration skills. As a result of this program Clinical Externs become excellent candidates for RN recruitment.
Susan Hu
Program Director, Nursing Clinical Extern Program
SickKids Nursing Student Awards
SickKids has established two awards for nursing students interested in becoming a paediatric acute care nurse at SickKids upon graduation. These awards include the Award for Indigenous Nursing Students and the Award for Black Nursing Students. Both awards are for Ontario nursing students in their final year of studies and include a $5,000 bursary and an in-person clinical placement at SickKids.
The application window for the 2023–2024 Award for Indigenous Nursing Students and the Award for Black Nursing Students is from March 13 to May 4, 2023. Because of the competitive nature of the awards, applications submitted after the deadline will not be considered.
Learn more about the Award for Indigenous Nursing Students
Home
/
Learning /
Student Centre /
Nursing Learners