The Garron Family Cancer Centre
In January 2008, SickKids launched the Comprehensive Cancer Centre. The Centre was designed to enhance and integrate all aspects of clinical, research and educational activities in the discipline of oncology at SickKids.
Two years later, in 2010, the Garron Family donated an unprecedented $30 million to SickKids to revolutionize the care and treatment of children's cancer in Canada and around the world.
The donation transformed the Comprehensive Cancer Centre into the Garron Family Cancer Centre (GFCC), the largest paediatric oncology centre in Canada, and created five Endowed Chairs in Childhood Cancer Research. A generous new gift of $10 million over 10 years from the Garron family, beginning in 2021, will support the Garron Family Chairs in Childhoood Cancer Research and other high priority needs of the centre.
Translation of new knowledge at the GFCC continues to transform clinical practice and improve clinical outcomes and quality of life for children and their families affected by cancer. Our vision is better outcomes for children with cancer though collaboration, innovation, and discovery.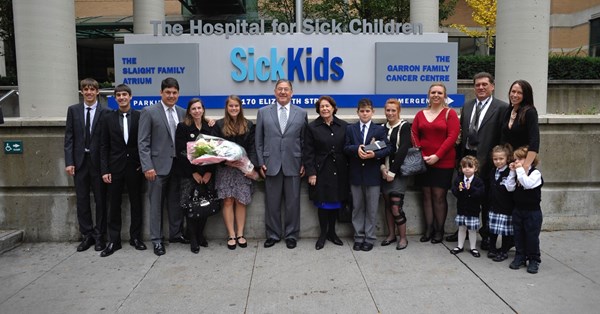 Meet the Garron Family
Myron and Berna Garron's son Michael was treated for cancer at SickKids for many years. In 1975, Michael passed away at age 13 from synovial sarcoma, a rare type of soft tissue cancer. Their unprecedented gift is an acknowledgement of the dedication and level of care Michael received and a commitment to help create more positive outcomes for childhood cancer patients and their families.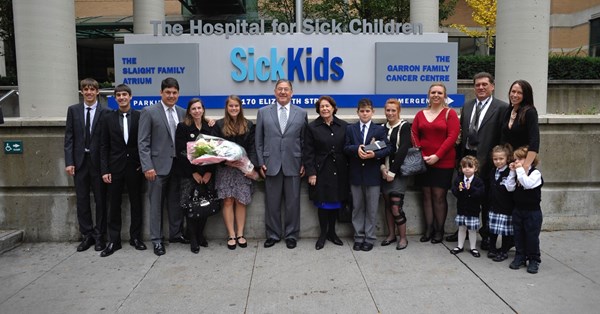 Centre Leadership
The GFCC is an innovative and collaborative virtual centre that brings together scientists, clinicians, and educators across multiple disciplines to advance the diagnosis, treatment and outcomes of children, adolescents and young adults with cancer. GFCC faculty is far-reaching and its collaborators can be found throughout numerous divisions, departments and programs within the Hospital, Research Institute and the broader community.
Kathryn Breckbill

Donna Berry

Devon Williams

(

I

nterim)
Clinical Advisory Council
Education Advisory Council
Denise Mills

, NP

(Co-Chair)
Fellowship Advisory Council
Milestones and Achievements
These milestones are just a handful of projects from the GFCC that are making an impact in cancer research and treatment.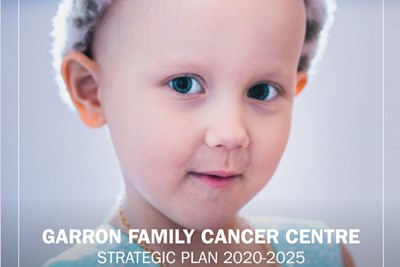 The GFCC Strategic Plan: Integrating Research - Innovating Care 2020-2025
The 2020-2025 Strategic Plan outlines the foundational essentials and new strategic priorities that will enable Integrating Research – Innovating Care. This plan was developed with broad engagement of both internal and external stakeholders and will guide the focus and investment of the Centre over the next five years.
Partnerships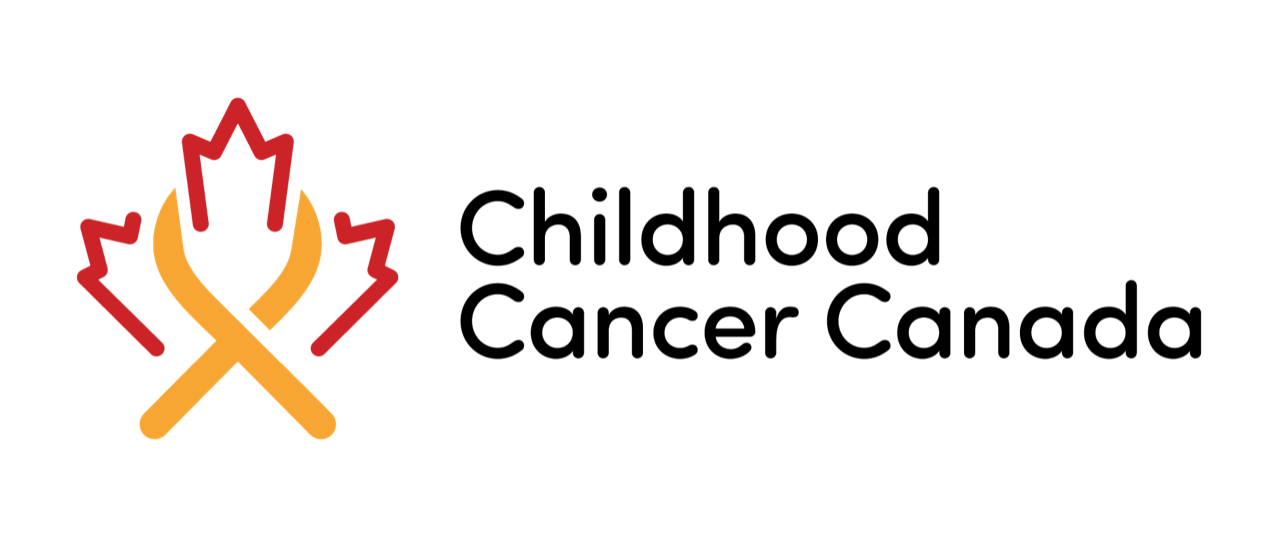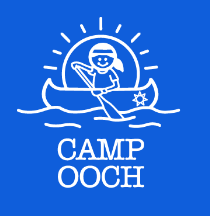 Stay up-to-date on all upcoming events and activities at the Garron Family Cancer Centre by signing up to our newsletter.

Stay up-to-date with the latest news, research, and events happening at SickKids.