Child Health Evaluative Sciences
Location:

686 Bay St, Toronto, ON M5G 0A4

Phone:

Email:
We conduct research and translate findings into clinical practice, systems, and policy to improve the health and well-being of children and their families.
Our multidisciplinary researchers are focused on four areas to support child health: methods development and data science, knowledge dissemination and implementation, training and education, and patient, family and citizen partnerships.
Filling a gap in paediatric health sciences research, Child Health Evaluative Sciences (CHES) has grown into the largest research program at SickKids Research Institute.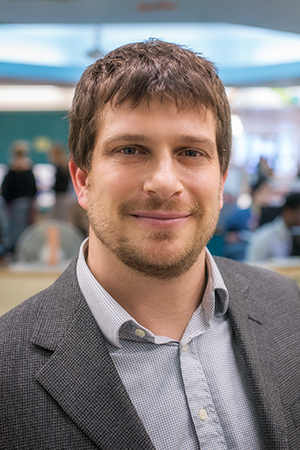 Message from the Program Head
We are committed to being a research program that aims to think big. The CHES program innovates and collaborates with peers both locally and globally on cross-cutting research initiatives, while training the next generation of child health researchers.
Our program aims to improve the welfare of children by enabling health-care decisions to be based on the best possible evidence generated through the integration of research, clinical practice and training, and the development and application of innovative and effective research methods.
Together with our faculty and staff, we developed a strategic framework for the program (PDF) in 2020 that builds on our core expertise and supports the vision and priorities of the SickKids 2025 Strategic Plan. Our main objective continues to be to grow and sustain a high-quality research program, cultivating connections and collaborations among faculty and recruiting new members with expertise aligned with our mission, core research areas, themes, and values.
I believe there is tremendous opportunity within CHES to break new ground. We will continue to focus on our strengths and opportunities, and leveraging the best of CHES into the future.
Sincerely,
Dr. Eyal Cohen, CHES Program Head

Clinical Research Interest Group
The Clinical Research Interest Group (CRIG) is a CHES initiative that provides a forum for professional clinical research project assistants, coordinators and managers. CRIG aims to ensure better quality research by bridging the information gap and enhancing communication with programs and resources related to clinical research activities.
Email CRIG.info@sickkids.ca to learn more.
Interested in learning more about Clinical Research at SickKids? Visit the Clinical Research Services page.