Child Health Evaluative Sciences
Location:

686 Bay St, Toronto, ON M5G 0A4

Phone:

Email: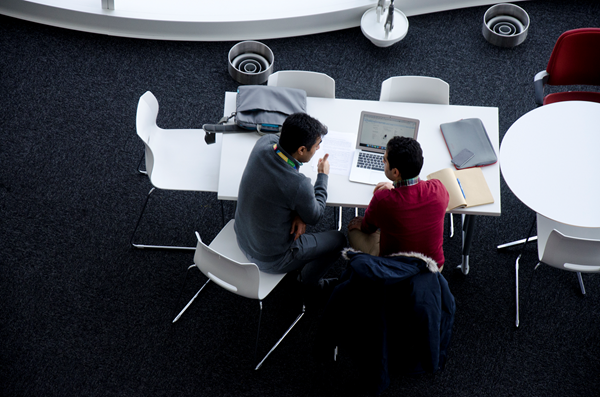 We conduct research and translate findings into clinical practice, systems, and policy to improve the health and well-being of children and their families.
Our multidisciplinary researchers are focused on four areas to support child health: methods development and data science, knowledge dissemination and implementation, training and education, and patient, family and citizen partnerships.
Filling a gap in paediatric health sciences research, Child Health Evaluative Sciences (CHES) has grown into the largest research program at SickKids Research Institute.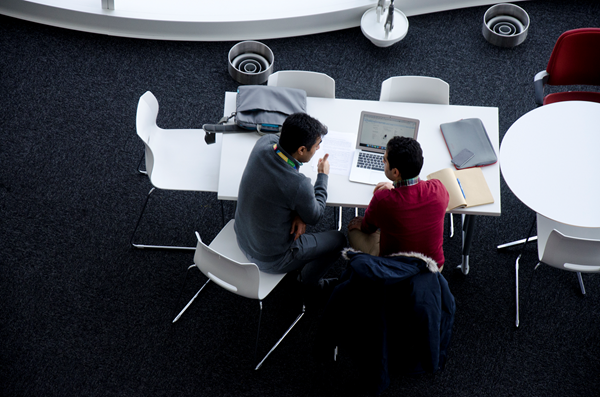 Research projects & labs
Our ongoing research drives clinical practice and health-care policy, which has led to significant improvements in health-care delivery and outcomes for children and their families around the world. Follow each link to learn about some of our most important research projects and lab work.
Projects

June 21: Dr. Kazuyoshi Aoyama
Topic TBD

June 28: Bev Antle Trainee Award Presentations

Clinical Research Interest Group
The Clinical Research Interest Group (CRIG) is a CHES initiative that provides a forum for professional clinical research project assistants, coordinators and managers. CRIG aims to ensure better quality research by bridging the information gap and enhancing communication with programs and resources related to clinical research activities.
Email CRIG.info@sickkids.ca to learn more.
Interested in learning more about Clinical Research at SickKids? Visit the Clinical Research Services page.
Research team
The CHES team works together towards improving the welfare of children by influencing health-care decisions based on the best possible evidence generated through the integration of research, clinical practice and training, and the development and application of more effective research methods.
Encouraging collaboration within the program, other SickKids researchers, and the University of Toronto, we continue to deliver high-impact research thanks to the diversity of talent that all play a role in improving the lives of children. We always welcome new trainees to get hands-on experience with researchers and leaders in kids health research, providing excellent opportunities to further their careers.
We're recognized as a leader among scientific research programs in Canada and internationally by consistently impacting health-care decisions through innovative methodologies. Research from CHES is regularly published in top-tier general medical journals (e.g. NEJM, JAMA, Lancet, BMJ, CMAJ) and paediatric journals (e.g. JAMA Pediatrics, Pediatrics). Several CHES members have been featured in top journals focusing on epidemiology, biostatistics, health economics, and more, as well as important media that guides health policy worldwide.
Dr. Anna Heath

Dr. Alistair Johnson
Dr. Maru Barrera

Dr. Lee Dupuis

Dr. Debra Katzman
Susanne Benseler
Sharon Dell
Peter Laussen
Cedric Manlhiot
Gail McVey
James Wright
Andrea Gershon
Jason Pole
Joel Ray
Linda Rothman
Robyn Stremler
Nancy Young
Sherri Adams
Ari Bitnun
Adrienne Davis
Moira Korus
Armando Lorenzo
Tina Martimianakis
Jonathon McGuire
Kelly McMillen
Mika Nonoyama
Lynn Spiegel
Ashley Vandermorris
Suzan Williams
Awards & achievements
Kuan Liu
PhD Candidate - Biostatistics, Dalla Lana School of Public Health, University of Toronto

Supervisor: Dr. E. Pullenayegum



Tiffany Fitzpatrick
PhD Candidate - Epidemiology, Dalla Lana School of Public Health, U of T

Supervisor: Dr. A. Guttmann
Brandon Maser
Resident Physician - PGY2, Dept. of Paediatric Medicine, SickKids

PhD Candidate - IHPME, U of T

Supervisor: Dr. A. Denburg
Established in 2009, the Career Research Award is a biennial award that recognizes the career of an outstanding and accomplished researcher working on an aspect of paediatric research in Canada.
Congratulations to Dr. Patricia Parkin for winning the 2020 CPS Career Research Award!
Five CHES members currently hold prestigious Canada Research Chairs:
Dalah is the heart of the operations of our TARGet Kids! program. She oversees the coordination of several research projects and is the main person the study team relies on. You may have had the opportunity to hear Dalah speak about the COVID-19 study our group is running during the CREW lunch session.
Dalah was instrumental in preparing study documentation, obtaining REB approval, and securing the necessary supplies in order to launch the study. Dalah was nominated because she demonstrates commitment and leadership. Though she shies away from the spotlight, she never hesitates to advocate for what is right.
Dalah Mason
Clinical Research Project Manager, CHES
The RTC Exceptional Trainee Award honours outstanding SickKids' graduate students and research fellows – one from each of the seven Research Institute (RI) programs. Winners are selected on the basis of their research excellence, outstanding character, and significant contributions to their research environment, the RI and SickKids.
Tiffany Fitzpatrick
PhD (Epidemiology) Candidate, CHES

Over 2,000 researchers and staff collaborate at SickKids' Research Institute (RI) to tackle the toughest challenges in child's health.