Patricia
Parkin
Title:
Senior Associate Scientist, Child Health Evaluative Sciences
Alternate Contact Name:
Donna
Whitely
U of T Positions:
Professor, Department of Paediatrics
Biography
Patricia C. Parkin, MD, FRCPC, is a Professor, Department of Paediatrics, Faculty of Medicine, and the Institute of Health Policy, Management and Evaluation, Dalla Lana School of Public Health, University of Toronto; a Senior Associate Scientist in Child Health Evaluative Sciences at SickKids Research Institute; and Staff Paediatrician and Research Director of the Division of Paediatric Medicine at The Hospital for Sick Children (SickKids).
She is an attending physician on the Paediatric Medicine Inpatient Unit and in the Paediatric Neurofibromatosis Clinic at SickKids. Her research focuses on advancing the evidence base in paediatrics with two broad themes: prevention and promotion of children's health and safety (TARGet Kids!), and hospital paediatric practice (Paediatric Inpatient Research Network, PIRN). In addition, she collaborates on research related to the health of children with Neurofibromatosis type 1.
Education and experience
1982: MD (Medicine), McMaster University, Hamilton, Ontario
1987: FRCPC (Paediatrics), SickKids Toronto, Ontario
1988: Duncan Gordon Fellowship (Clinical Epidemiology & Biostatistics), SickKids/McMaster University, Hamilton, ON
Publications
See a full list of Patricia Parkin's publications
Funding
2019–2020:

Principal Investigator.

PREVENT:

PRobiotics

for

EVEry

Newborn vs Treatment-as-Needed comparative effectiveness trial.

2019–2021:

Co-Investigator.

Targeting child mental health and household poverty: Impact of a poverty intervention in primary care on preschool children's emotional and behavioural health (pilot study)

.

2019–2022:

Co-Investigator. PARENT: Preventing obesity in toddlers through group based parenting intervention in primary care.

2018–2019:

Co-Principal Investigator.

Detection of cell-free DNA in cancer patients with Neurofibromatosis type 1.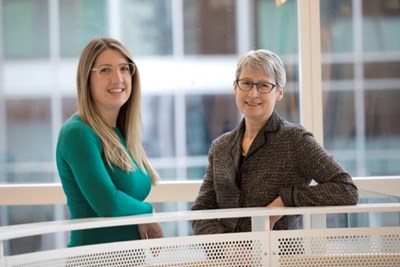 Evidence grows for iron deficiency screening in childhood: U of T researchers
One study details the known association between iron levels and cognitive function, and identifies a new threshold in blood tests that could guide more effective clinical intervention. The other is the first health-economic analysis of potential screening programs for iron deficiency in Canada, which shows that both targeted and universal screening would be cost-effective.