Pain Management, Research and Education Centre
The Pain Management, Research and Education Centre (Pain Centre) is a leading international paediatric centre specializing in pain prevention and treatment. We aim to prevent and minimize pain for all children in a family-centered environment by fostering collaboration, excellence, integrity, and innovation between interprofessional teams that integrate clinical care, education, and research.
The SickKids Pain Centre is one of only two institutions in the country with certification from ChildKind, an international organization that recognizes health-care institutions that provide excellent pain care for children. The Centre is also Central Canada's regional hub for the national mobilization network, Solutions for Kids in Pain (SKIP).
Pain Centre Organizational Chart (PDF)
The SickKids Pain Centre is co-directed by  Dr. Fiona Campbell  and  Dr. Jennifer Stinson, and includes prominent scientists, clinician leaders, and partners from top national and international paediatric organizations. The Centre collaborates with top international research scientists to lead ground-breaking projects across the fields of clinical and basic science.
We host the internationally-recognized training program  Pain in Child Health (PICH) and lead outstanding local and global initiatives in paediatric pain (hosting educational events, creating educational materials for healthcare professionals, kids, and families, and funding research competitions).
We ensure safe and effective pain practice for children by providing leadership for local and global paediatric pain initiatives. We're continuously building on our culture of appropriate expectations for pain through pain management, research, and education initiatives.
We work with all types of health-care professionals, providing access to the most current evidence-based recommendations, resources and training opportunities.
Pediatric Pain Management Standard
Solutions for Kids in Pain (SKIP) and the Health Standards Organization (HSO) are pleased to announce Canada's first national Pediatric Pain Management standard, establishing a set of guidelines for the delivery of pain management for children from birth to 19 years. The standard provides guidance to health care organizations on how to deliver equitable and quality pain management across hospital settings.
The SickKids Pain Centre is a regional hub for Solutions for Kids in Pain, a national knowledge mobilization network, whose mission is to improve children's pain management by mobilizing evidence-based solutions in Canadian health institutions.
PICH is an international, innovative cross disciplinary research training consortium with a community of scholars in pediatric pain.
Paediatric Project ECHO has four accredited curricula delivered by SickKids - paediatric pain management, complex care, obesity management, and palliative care. Each live ECHO session aims cultivate an all-teach, all-learn community of practice and includes a didactic presentation, Q&A and a case discussion. Find out more about what other ECHO participants have to say, annual reports and academic posters on the Paediatric Project ECHO Impact page.
Conquering the Hurt Conference (PDF)

The Conquering the Hurt Conference is hosted annually and targets health-care professionals/trainees, researchers, policy makers and patients and families and addresses key themes in EDI, mental health and COVID-19. The 2021 Conference will address emerging themes in artificial intelligence and virtual innovations.
Pain Centre membership for healthcare professionals
In partnership with patients, researchers, and front-line clinicians, the free SK Pain Centre membership includes prominent scientists and clinician leaders, and partners with impactful national and international paediatric organizations.
Clinical Practice Guidelines
Pain in Child Health (PICH) program
The PICH research training initiative at SickKids has transformed Canada into a world leader in paediatric pain research, bringing the international paediatric pain research community together across several collaborative efforts.
PICH has cultivated a tight-knit community of scientists and trainees dedicated to learning and informing changes in practice to minimize pain and suffering of children around the globe.
Online Paediatric Pain Curriculum
The Online Paediatric Pain Curriculum (OPPC) is a free, mobile friendly, broad education platform created by over 40 authors based on the International Association for the Study of Pain (IASP) core curriculum to learn about pain with clinical, basic science and ethical themes. It consists of 12 modules that take 20–25 minutes each and offers a certificate of completion. It used internationally and has reach in low-to-middle income countries
Research
The Pain Centre administers pain-focused grant competitions and directs outcome evaluation for Pain Centre-sponsored research initiatives.
Internal researchers
Associate scientists
Research Associates
Project Investigators
Dr. Fiona Campbell

Dr.

Nai

yi

Sun

Dr. Danielle Ruskin

Dr. Sacha Litwin
External researchers
Associated programs and services
The Pain Centre is associated with several SickKids programs and departments.

Clinical services for patients and families
Support services for patients and families
Sign up for a free Pain Centre membership
Both health-care professionals and patients & families can register for a free SickKids Pain Centre membership! Get access to resources, opportunities and events in pain management, education/knowledge mobilization and research.
Register online through the links below!
For health-care professionals For patients and families
And don't forget to sign up for our newsletter - get Pain Centre news and resources delivered to your inbox.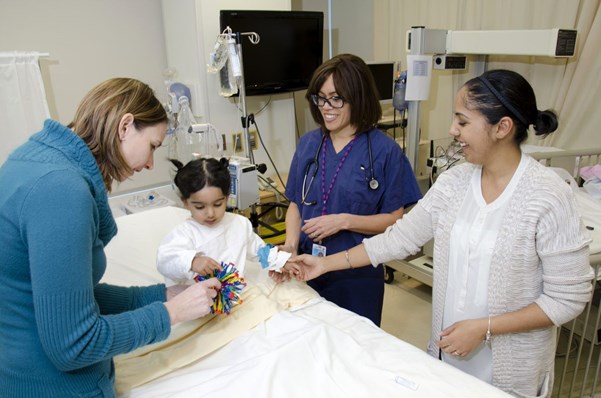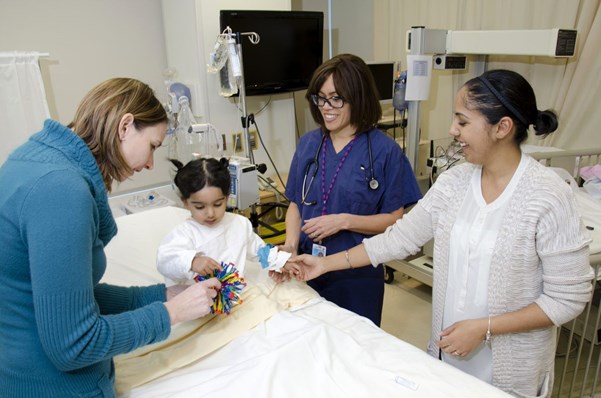 Home
/
Care & Services /
Centres /
Pain Centre