Psychiatry

The Department of Psychiatry at SickKids is made up of a group of clinicians, educators and researchers who are committed to providing exemplary clinical psychiatric care to children and adolescents, which incorporates evidence-based and best clinical practices in child and adolescent mental health.
Teaching the next generation
We are fully affiliated with the University of Toronto and are a major teaching and training site for pediatric psychiatric assessment and treatment for trainees across a wide range of interprofessional disciplines and across all training levels. In addition, as a department, we are actively engaged in conducting innovative and relevant research to improve mental health outcomes in children and adolescents.
Multidisciplinary
Our department works collaboratively with all areas of the hospital to integrate psychiatric care into the physical health care of children and adolescent in the hospital, as well, we work in partnership with other hospitals in the Greater Toronto Area and with the various community mental health agencies and organizations.
What we do
The Department of Psychiatry provides specialized psychiatric consultation, short-term treatment and follow-up to children and adolescents with complex mental health needs alone and in the context of physical health disorders. We work collaboratively with clinics and units across the hospital and in partnership with hospitals and mental health agencies across the Greater Toronto Area.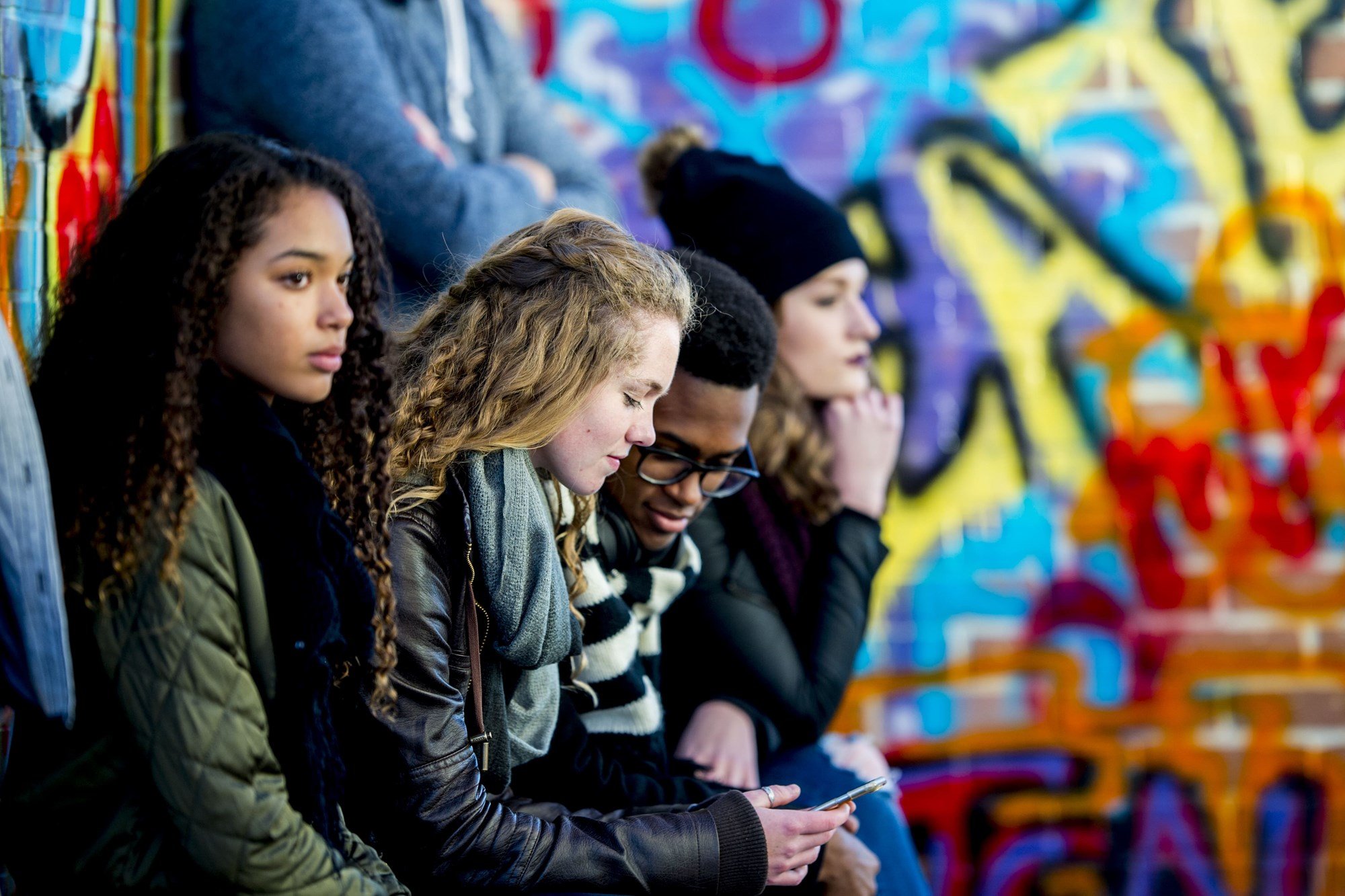 Our clinical work ranges from the treatment of acute psychiatric emergencies, to the treatment of chronic psychiatric disorders, as well as the provision of specialized and integrated psychiatric care to physically ill children and adolescents, through our consultation liaison services. We strive to support evidence-based approaches and best clinical practice guidelines, to ensure children and adolescents receive the best possible care.
We offer unique educational opportunities for different interprofessional groups of trainees at all levels of training. Our department leads and collaborates with partners around the world on innovative research to improve mental health outcomes in child and adolescent mental health.
The SickKids Department of Psychiatry strives to:
Assess and treat children and adolescents with primary psychiatric disorders and their caregivers
Support through assessment and treatment, children and adolescents with physical health and mental health concerns and their caregivers
Address mental health stigma
Integrate mental, physical and behavioural health care for all children and adolescents
Promote holistic and collaborative care for all patients
Educate patients, caregivers/families and health care professionals
Engage in innovative research to improve the lives of children with physical and mental health concerns.
Programs and services
All referrals to the Department of Psychiatry must be made by a family physician or pediatrician and go through our centralized intake program, Mental Health Access Program or MHAP.
Our intake team reviews all referrals and determines if our services are appropriate for the patient to be seen within our department or elsewhere.
Please direct referrals to referral.mhap@sickkids.ca
Upon acceptance of a referral:
Families

/caregivers

will receive an electronic questionnaire through a secure email link which will need to be completed prior to an assessment being booked.

Families/caregivers without access to a computer or internet have the option to receive the questionnaire through the mail.

If a referral is not an appropriate fit for our services, the referring physician will be provided with more appropriate recommendations about local community mental health service agencies and providers.

At times, our intake team may determine that a telephone consultation with one of our consultants and the referring doctor may be the most appropriate option before an appointment is booked

– this typically may take place when it is felt that

the telephone appointment may be enough to answer the referring

physician

questions and meet the

famil

ies

needs

.

Please note that we do not provide parenting capacity assessments or reports for legal purposes.
The Urgent Care interprofessional team of Psychiatrists, Nurse Practitioners, and Therapists, provides psychiatric support in collaboration with the SickKids Emergency Department to rapidly evaluate and triage children and adolescents presenting in acute crisis to the most appropriate course of management which may include inpatient admission, brief crisis stabilization, or provision of the most appropriate resources for follow-up upon discharge from the Emergency Department.
If you have immediate concerns about your child's mental health, please go to your closest emergency room.
The SickKids Ambulatory Psychiatry Clinic provides comprehensive psychiatric consultations, short-term treatment and follow-up to children and adolescents with complex mental health needs. Our areas of focus include treatment resistant ADHD, anxiety disorders, including Selective Mutism, Obsessive Compulsive Disorder (OCD), depression, as well as the management of psychiatric disorders in children and adolescents who also have significant physical health disorders, including somatic symptom and related disorders.
Typically, a child or adolescent and their caregivers attend an initial consultation, which is usually done in one visit; however, may be conducted over several visits. Several people may be involved in this first appointment, including learners (e.g. medical students, or residents). A typical assessment involves the clinician speaking with all who attend the appointment together. In addition, the clinician will speak with the child or adolescent on their own and will also speak with the parents or caregivers on their own.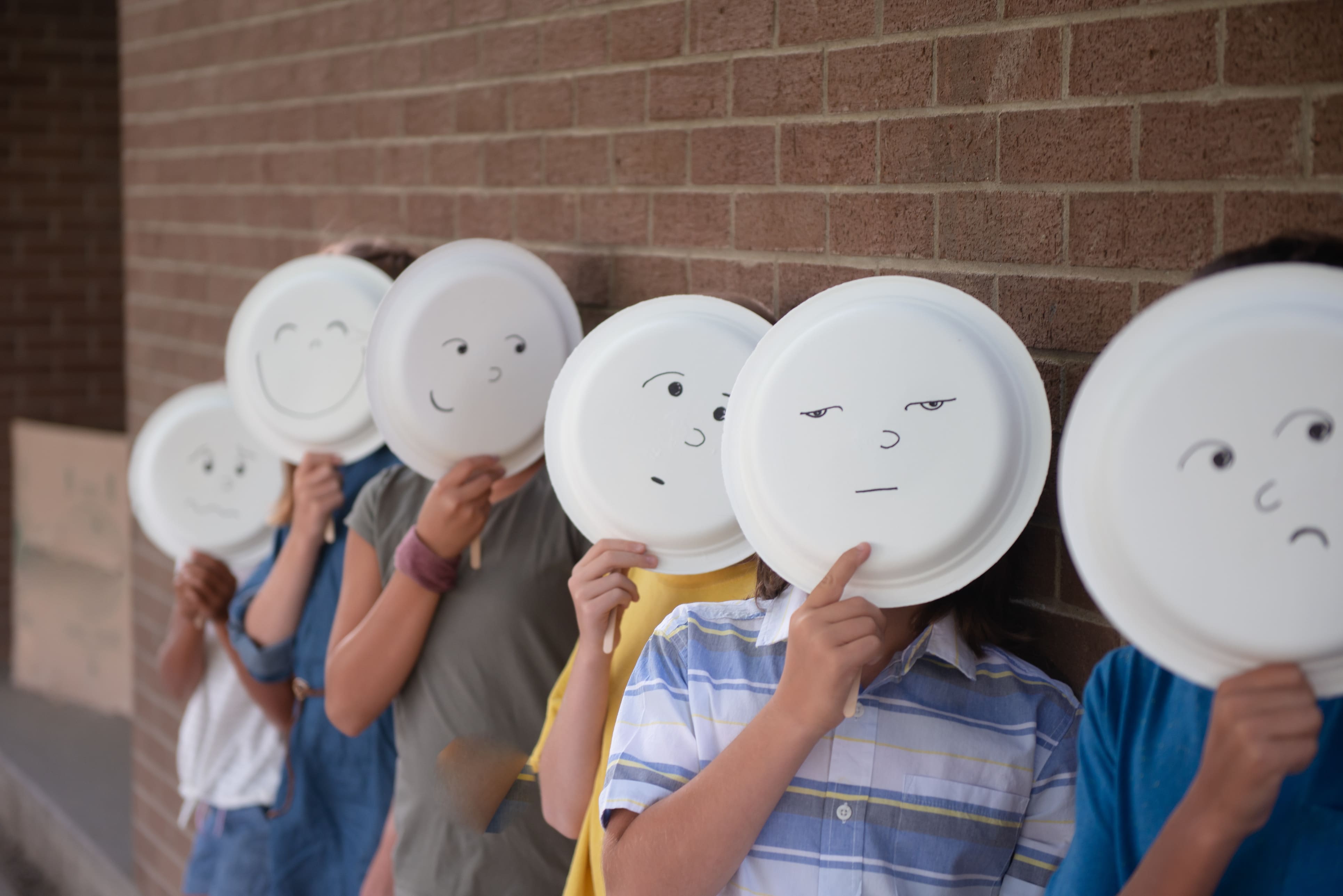 After completing the assessment, the clinician will discuss their assessment and make recommendations regarding the next steps. These recommendations may include connecting with local mental health services closer to home, or may include attending some form of short-term treatment offered through our Department. Treatment recommendations may include various forms of talk therapy, such as cognitive behaviour therapy (CBT) or medication management. Sometimes recommendations about medications will be made to the referring physician while at times, short-term medication management or a course of short-term therapy may be offered within our Department. In general, our Department provides only short-term treatment.
For anxiety disorders:
For 4 to 7 year-old children and their caregivers, we offer the Taming Sneaky Fears CBT Group Sessions (one caregiver-only session followed by 8 caregiver & child group sessions, which run separately, at the same time).
For 8 to 12 year-old children and their caregivers, we offer group CBT sessions (10 sessions) where caregiver and child sessions run separately, at the same time; or alternatively for those who may require individual sessions, we offer individual therapy where the clinician meets with the child on a weekly basis followed by spending a few minutes with the parents or caregivers (total of 10 sessions).
For older adolescents we offer individual CBT sessions (8 to 10 sessions).
For OCD:
We offer both individual and group CBT programs for children 8 and older.
For Somatization Disorder:
We offer a Mind-Body Connection (MBC) group therapy for somatization disorder (6 weeks) as well as a Tuning in group therapy for more involved treatment for somatization (weekly for 10 weeks).
This is a clinical research clinic within Ambulatory Psychiatry that recognizes the association between depression and the risk factors for heart disease. The CLIMB Clinic integrates physical health into the mental health assessment and treatment of patients with depression.
Patients who are referred to this program undergo a thorough psychiatric and health assessment during their visit.
The CLIMB Clinic accepts referrals for children and youth between the ages of 8-17. Referrals to the CLIMB clinic must be made by a physician through MHAP (referral.mhap@sickkids.ca).
The Consultation-Liaison (CL) Psychiatry inpatient service at SickKids consists of an interprofessional team of psychiatrists, advanced practice nurses and behavioral specialists who provide comprehensive psychiatric assessment and integrated care to children and adolescents with complex physical health and mental health conditions across the hospital's medical and surgical units.
The inpatient team works with the hospital's inpatient units to support patient care around a number of psychiatric disorders such as anxiety or depression, as well as acute psychiatric management after suicide attempts.
The inpatient CL service also provides assessment and treatment of functional disorders and somatization (physical expression of emotional distress), and support around difficulties children and adolescents may have with medical or surgical treatment, as well as management of delirium (severe confusion due to medical reasons).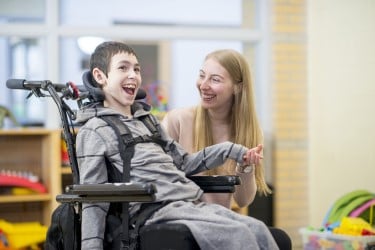 The CL inpatient team provides education and support to staff across the hospital to enhance early recognition and identification of psychiatric concerns among physically ill children and adolescents and promotes early integrated care.
In addition, CL Psychiatry provides out-patient assessments to assess and manage psychiatric concerns presenting in physically ill children and adolescents (as described via Ambulatory Psychiatry above).
In both inpatient and outpatient settings, our CL team works as part of the child's health care team and partners with medical/surgical teams with the goal of ensuring cohesive care from inpatient to outpatient at an individual level and hospital level.
Referrals to the CL service for both inpatient and outpatient care must be made by a physician through MHAP (referral.mhap@sickkids.ca).
This is a clinical research clinic within Ambulatory Psychiatry, that conducts detailed neurodevelopmental assessments for children with genetic disorders. The clinic team includes psychiatry, psychology, and psychometry, with experience in Applied Behaviour Analysis (ABA).
The clinic's main objective is to provide recommendations around family coping, behavioural strategies, safety, environment and activities, as well as principles of applied behavioral analysis (ABA).
Referrals to the DAGSY program must be made by a physician through MHAP (referral.mhap@sickkids.ca)
For 13- to 17-year-old adolescents with a variety of mental health illnesses, including severe anxiety or mood disorders and psychotic disorders, which may have interfered with their ability to function, we provide an intensive day-treatment program.
The program uses primarily a cognitive behaviour therapy (CBT) approach. Patients typically attend the program for two to three months with the goal of having them transition back to school or other services.
The SickKids inpatient psychiatry unit is a short-stay unit for children and youth ages 6 to 17 years with mental health issues that require an admission to hospital for acute safety concerns. Admission to the unit is via the SickKids Emergency Department or medical and surgical units at SickKids, on a voluntary basis.
Children and adolescents are admitted for acute situations such as suicide attempts or for severe mental health symptoms such as psychosis. The focus of the unit is on assessment and stabilization of the mental health crisis and working with the child/adolescent and family on strategies to address safety concerns. The inpatient program is a family-based program and has caregivers participating in regular therapeutic meetings with staff and the child/adolescent.
As the inpatient unit is a voluntary unit, children, adolescents, and caregivers must agree to the admission. If a doctor determines that an admission is required for mental health reasons and the child or adolescent is not in agreement, they will be transferred to a youth psychiatry unit at a local hospital that accepts involuntary admissions.
This is an interdisciplinary clinic that works in collaboration with Adolescent Medicine and General Paediatrics for children and youth with distressing and impairing physical symptoms. The clinic aims to provide families with a biopsychosocial understanding of the nature and impact of the symptoms as well as an integrated management plan. The clinic incorporates a multiple team approach to care that includes consultants from Paediatrics, Adolescent Medicine and Psychiatry.
Referrals to the iMBC clinic must be made by a physician through MHAP (referral.mhap@sickkids.ca),
The Tics and Tourette Clinic is a provincial clinic at SickKids that works with children and adolescents to assess and treat Tourette Syndrome and associated symptoms such as tics. This is an outpatient clinic within the Department of Psychiatry. With a physician's referral, child and adolescent patients will receive consultation on the diagnosis and management of symptoms, education about tics and Tourette Syndrome and related conditions, pharmacological management, and recommendations for home, school and other settings.
Referrals to the Tics and Tourette Clinic must be made by a physician through MHAP (referral.mhap@sickkids.ca).
Associated SickKids clinics and departments
Key staff
Our Staff in the Department of Psychiatry are professionally trained clinical child and adolescent mental health care providers, educators and researchers who work closely with patients and their caregivers as well as other clinics within the hospital and the community.
Our goal is to destigmatize psychiatric care, promote wholistic care and well-being, while working together with patients and their caregivers to ensure that we achieve the best mental health outcomes for them.
Division Head:
Dr. Louise Gallagher, MB BCh MRCPsych PhD
Chief, Child and Youth Mental Health Collaborative
The Hospital for Sick Children, Centre for Addiction and Mental Health
Professor and Head of Division of Child and Youth Mental Health, University of Toronto
Patsy & Jamie Anderson Chair in Child and Youth Mental Health
Suneeta Monga MD, FRCPC
Associate Psychiatrist-in-Chief & Medical Director, Ambulatory Psychiatry
Associate Professor of Psychiatry, University of Toronto
Darryl Yates RN, MHSc, CHE
Executive Director, Brain and Mental Health Services, Garry Hurvitz Centre for Community Mental Health & Garry Hurvitz Centre for Brain and Mental Health

COVID-19 & Mental Health
This study aims to determine the impact of COVID-19 emergency measures on child and family mental health, well-being and functioning. This includes understanding how children and their parents are feeling and coping as well as understanding the impact of the COVID-19 emergency measures, on their relationships (i.e. with friends and extended family members) and daily activities (ex. physical activity, eating habits, screen time, and sleep).
This study is conducted in collaboration with the SickKids Child and Youth Psychiatry Outpatient Program, the Province of Ontario Neurodevelopmental (POND) Network, The Applied Research Group for Kids (TARGet Kids!), and Spit for Science.
Learn more about the COVID-19 & Mental Health study.
Below, check out more research initiatives associated with the SickKids Psychiatry Department.
Research conducted through the neuropsychiatric research unit is dedicated to the understanding and treatment of neurodevelopmental disorders such as ADHD, OCD, Tics, and Tourette's Syndrome by examining both the genetics underlying these disorders, as well as the behavioural and cognitive traits that influence development. Our research uses a combination of behavioural, academic, genetic, and cognitive methods, and involves working with both typically-developing and clinical populations of children and youth.
For more information please see Schachar-Crosbie Lab.
From June 2019 to September 2021, we will invite 30,000 children and youth visiting the Ontario Science Centre to become Junior Scientists as part of our research project called Spit for Science. Children and youth will have the opportunity complete a computer game that will provide us with information about how they act and think. Using postal codes, we will also be able to estimate an understanding about different aspects of environment in which our Junior Scientists live in (e.g., how close they live to green space or exposure to air pollution). Finally, we will ask our Junior Scientists to spit in a small tube so that we can collect DNA.
The aim of this study is to better understand how genes work with the environment to impact mental and physical health of children and adolescents. Learn more about Spit for Science.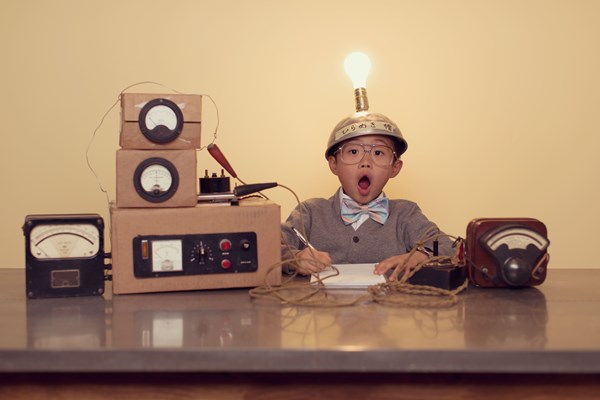 Children with disorders that impact neurodevelopment often have difficulties with executive functions and regulating emotions. The Mega Team study is testing the effects of a highly engaging, take-home video game-based intervention designed to improve executive functioning in children with various brain-based developmental disorders.
In collaboration with a national leader in medical engineering and technology, our team is creating novel virtual reality tools for assessment and intervention of cognitive trait (executive functions) common in neurodevelopmental and brain-based disorders.
The POND Network brings together a multidisciplinary team of scientists, clinicians, engineers and community stakeholders who share the goal of improving the long-term outcomes for children with ASD, ADHD, OCD and ID.
The POND Network hopes to:
increase awareness and knowledge around neurodevelopmental disorders;

support Ontario's health researchers, clinicians and policy-makers in their efforts to better understand and implement evidence-based treatments for these conditions; and

improve health outcomes and quality of life for children and youth with neurodevelopmental disorders in Ontario, Canada and around the world.
One of the aims of the research arm of the DAGSY Clinic is to try to understand why some people develop psychiatric symptoms, while others do not. The differences in our genes are part of what makes each of us unique; the colour of your eyes, how tall you are, how easy (or difficult) it is for you to learn math or play a music instrument. What this study wants to know is if our genes also play a role in how likely (or unlikely) it is that someone develops psychiatric symptoms.
Research through the CLIMB Clinic is focused on understanding the link between depression and heart disease as children and adolescents with depression are more likely as adults to have serious heart disease. The focus of this research program is to understand why this happens and what we can do about it. For example, as part of this clinical research program we are examining the ways in which diet and activity can affect inflammation, blood vessels, and mood.
One tragic problem associated with depression is suicide. Suicide is a leading cause of death among youth in Canada, and we need better treatments that are more widely available. Currently SickKids is leading a large multi-site study to test a youth suicide prevention intervention that was developed at SickKids. The study is for adolescents who come or are brought to the emergency department due to a concern around their safety.
We know that mental health outcomes (e.g., the results of treatment) to date are poorly defined with little standardization across both clinical practice and research, making it difficult to identify the best or most effective treatment for various mental health concerns. This is the case with adolescent depression. In other areas of healthcare, the development of a core outcome set (COS), which is a set of outcomes that should be measured and reported in all clinical trials, has led to better outcome selection and measurement across research studies and this has led to better understanding which treatments are best for which patients.
The IN-ROADS Initiative is planning to develop a core outcome set for adolescent depression studies. With this goal, we will seek out input from stakeholders including active engagement of patients and their caregivers to ensure what outcomes matter most to patients and their caregivers are included in the final core outcome set for adolescent depression.
Early research is underway to use smartphones as a tool to learn more about someone's behaviour. Think about it: A smartphone automatically collects all kinds of information, for example, how often you go outside and how often you communicate with others (texting, Instagram, Snapchat, etc). Our department in collaboration with others is looking to see if smartphones can help us see changes in behaviour that may tell us that someone has mental health problems and may need help.

The Department of Psychiatry at SickKids offers a variety of educational experiences in child and adolescent psychiatry for interprofessional trainees, such as students, residents and fellows, as wellas social work students and psychology interns.
Through Ambulatory, Consultation-Liaison, Inpatient and Day Hospital Programs and our various clinics within Ambulatory Psychiatry, our department provies valuable learning opportunities within collaborative interdisciplinary teams. Options for clinical opportunities vary and include training in pharmalogical interventions, as well as psychotherapy, with cognitive behaviour therapy (CBT) being a particular strength of our department. Training opportunities also involve virtual experiences, including virtual care and telepsychiatry.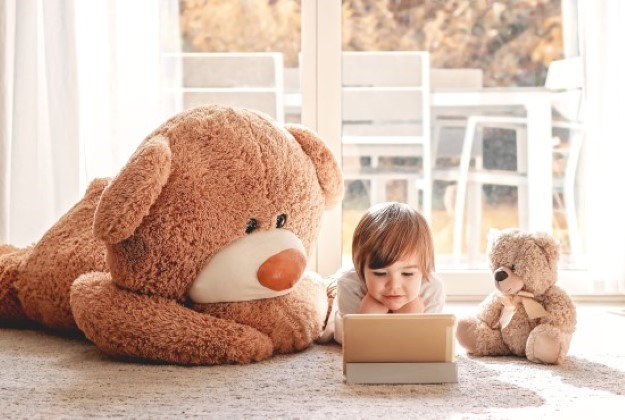 Educational awards
Susan Bradley Scholarship Fund
The Susan Bradley Scholarship Fund is a scholarship for medical students in their first or second year who are interested in developing a better understanding and appreciation for child and adolescent psychiatry through a summer student placement. The scholarship enables the successful student to spend 10 to 12 weeks gaining clinical experience in child and adolescent psychiatry at SickKids or the Centre for Addiction and Mental Health (CAMH). Opportunities to explore research interests in child & adolescent psychiatry may be available to those students with an interest in research.
Scholarships are awarded based upon completion of an application form, academic record, curriculum vitae and one reference letter. The scholarship stipend is $5,000 for the summer placement. Students will be required to prepare a summary of their clinical and/or research experiences.
Please contact Comfort Thompson for further information: comfort.thompson@camh.ca
Contact Psychiatry
Phone: 416-813-7005
If you require information or have questions about an upcoming appointment, it is best that you reach out to the Administrative Assistant that contacted you about the appointment. If you are unable to recall that person's name, email or phone number, please reach out to Charon Paul at 416-813-6600 (Ambulatory Psychiatry Patient Information Clerk), who will assist you.
For the DAGSY Clinic please reach out to Laura Goldhopf at 416-813-7654 ext. 408748.
If you are a physician and need more information about making a referral, please reach out to MHAP or Mental Health Access Program at referral.mhap@sickkids.ca or at 416-813-7005.
Address
555 University Avenue,
Toronto, On M5G 1X8
Ambulatory Psychiatry
1st Floor – Burton Wing, Room 1115