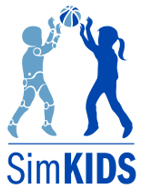 About the Program
The Simulation Program is an ever expanding, diverse, collaborative program that has been in formal operation since 2009. The Simulation Program was initially accredited by the Royal College of Physicians and Surgeons of Canada in 2013 and most recently renewed in 2018. The Simulation program supports over 5,400 learners and facilitates more than 20,000 learner hours each year.
Through the work of the core operations team, support from a unique interprofessional steering committee and educational partners, the Simulation Program provides:
Procedural skills training
Individual and team training for clinical and non-clinical learners
Space, systems testing and commissioning
Improve child health outcomes and systems of care worldwide through learning and education
At SickKids, we believe that the very best outcomes are achieved through an enhanced culture of improvement, safety, and competency-based performance. This can be accomplished through building a world-class simulation program through the expansion of networks, integration of expertise and use of innovative teaching methodologies, emerging technologies and research. Ultimately, simulation will transform the future of healthcare by inspiring exceptional performance and informing the systems, processes, and interprofessional environment in which we work.
Our Team
The Simulation Program has a core operations team consisting of eight full-time and part-time staff with diverse skills ranging from technical, clinical and administrative expertise. The Simulation Educators and Resuscitation and Simulation Educators provide debriefing skills and clinical knowledge paired with Simulation Specialists who provide technical expertise. The team is led by Emily Louca, Education Manager.
Emily Louca
Education Manager
Carrie Mendolia
Administrative Coordinator
Roger Correia
Simulation and Resuscitation Educator
Alison Dodds
Simulation Educator
Jennifer Allegro
Simulation Educator
Rafael Velasquez
Sr. Simulation Specialist
Patrick Akkad
Simulation Specialist
Sunayna Vuppal (MLOA)
Simulation Educator
Ashley Deonarain
Simulation Specialist
Space and Equipment
The Simulation Program has many versatile spaces to meet the objectives of various learners. The 1600 sq. ft. The Simulation Centre is located in the 525 University Avenue building. The space includes a high fidelity suite, control room, debrief room and a procedure room.
The Simulation Centre is equipped with video cameras in the high fidelity and procedural spaces to stream simulations throughout the centre. The program has a Satellite OR space within the hospital's main campus in the 555 University Avenue building that includes a high fidelity OR space, debrief room and a procedure room.
The Simulation Program also has access to rooms within the hospital that replicate patient bed spaces. The program is designed to be mobile and the team complete in situ simulations in many units, as well as, travelling to hospitals throughout the community to facilitate training and quality improvement work.
SickKids is building a new 11,500 sq. ft. Simulation Centre within the Patient Support Centre as part of the campus redevelopment project known as Project Horizon. The new Simulation Centre will have 4 simulation suites, 4 debriefing rooms, 6 OSCE style suites, 3 large multipurpose rooms for procedural training and large group sessions, as well as, a biomedical workshop and a student lounge. The new Simulation Centre is planned to open in the year of 2023.
The Simulation Program currently has a variety of task trainers and manikins to support many different learning objectives:
Neonate
Infant
Child
Adult
Cricothyrotomy Trainer
Bronchoscopy Trainer
Neonate and Child Intubation Trainers
Pierre Robin Difficult Intubation Trainer
Infant and Child IV Arms
Infant and Child IO Legs
Neonate Scalp Injection Trainer
Vascular Access Child
Premature Neonate Trainer
Ultrasound Compatible Vascular Access Neck and Arm
Arterial Line Vascular Access Wrist
Urethral Catheterization Trainer
Suture Trainers
Neonate and Infant Lumbar Puncture Trainers
Infant Nasogastric Trainer
Neonate and Infant Chest Tube Trainers
Otoscope Simulator
Home
/
Learning /
Our Programs /
Simulation Program