Catherine
Birken
Title:
Senior Scientist, Child Health Evaluative Sciences
Designations:
MD, M.Sc., FRCPC
Alternate Contact Name:
Donna
Whiteley
U of T Positions:
Professor, Department of Paediatrics and Associate Professor, Department of Nutritional Sciences
Hospital Positions
Staff Paediatrician
Division of Paediatric Medicine
Biography
Dr. Catherine S. Birken is a general paediatrician in the Division of Paediatric Medicine, Professor at the University of Toronto (U of T), and a Senior Scientist in Child Health Evaluative Sciences at SickKids Research Institute. She is a paediatrician in inpatient paediatrics and a paediatrician in the Healthy Living Clinic for children with complex obesity.
Research
Birken's research is in prevention of childhood overweight and obesity in early childhood, and is co-leader of TARGet Kids! primary care, practice-based research network to advance child health research. Birken is funded by CIHR for the study of obesity and cardiometabolic risk and early childhood development in school, randomized controlled trials in obesity prevention and treatment with public health nurse led parenting intervention, and a population evaluation of the Healthy Kids Community Challenge in Ontario.
She is leading a new CIHR funded study on preconception health in women and their partners and the impact on child growth and development, and is co-PI on HeLTI Canada, a large randomized controlled trial in women and their partners starting in preconception, part of the HELTI initiative. Birken uses a population health approach and methods include longitudinal cohort design and randomized controlled clinical trials.
Education and experience
1997:

MD (Medicine), University of Toronto, Toronto, ON

2001:

Chief Resident, Paediatrics, Hospital for Sick Children

2004:

M.Sc., Clinical Epidemiology and Health Care Research, Department of Health Policy, Management & Evaluation, University of Toronto
Publications
See a full list of Catherine Birken's publications
Funding
2020–2025: Principal Investigator, PRECEDE: Preconception risk factors and Cardiometabolic health in Early childhood
2019–2022: Principal Investigator, PARENT: Preventing obesity in toddlers through group based parenting intervention in primary care
2014–2020: Co-Principal Investigator, Fit for School, Fit for Life: Child Health and School Readiness
2015–2020: Co-Principal Investigator, Team to Address Bariatric Case in Canadian Children (Team ABC3)
2017–2027: Co-Principal Applicant. TRajectories Of healthy life using Public Health and primary care Interventions in Canada: The TROPHIC Trial. CIHR Team Grant: Healthy Life Trajectories Initiative (HeLTI)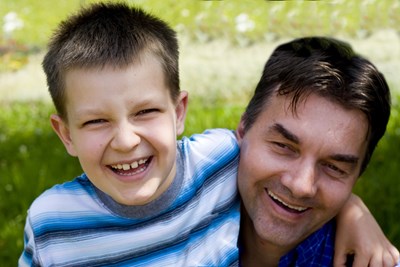 We are a family-based program focusing on healthy living for children aged 6 months to 17 years living with complex obesity.
TARGet Kids! (The Applied Research Group for Kids) is a research study enrolling healthy children aged 0-5 years. The aim of the TARGet Kids! registry is to link early life exposures to health problems including obesity, micronutrient deficiencies, and developmental problems.
The Healthy Life Trajectories Initiative (HeLTI) is an international consortium formed as a ten-year initiative to address the increasing burden of non-communicable diseases (NCDs) around the world.