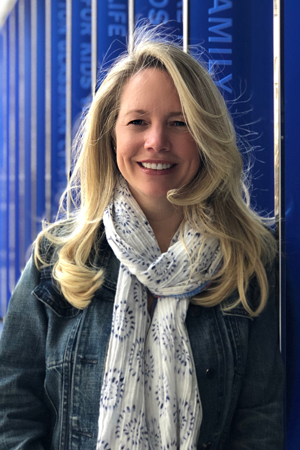 Samantha
Anthony
Title:
Health Clinician Scientist, Transplant and Regenerative Medicine Centre
Designations:
PhD, MSW, RSW
Alternate Contact Name:
Deana
De Rango Aquino
U of T Positions:
Associate Professor, Factor-Inwentash Faculty of Social Work
Chair Positions:
2020 – 2023: Chair, Student, Alumni, and Faculty Engagement (SAFE) Committee, Institute of Medical Science (IMS), U of T
Biography
Dr. Samantha J. Anthony is a Health Clinician Scientist in the Child Health Evaluative Sciences (CHES) Program at The Hospital for Sick Children (SickKids) Research Institute. She has over 20 years of experience in the SickKids Transplant and Regenerative Medicine Centre as a Social Worker, and is an Associate Professor in the Factor-Inwentash Faculty of Social Work at the University of Toronto.
Dr. Anthony has been recognized for her dedication to clinical practice and the application of research for improved patient outcomes. Her program of research centres on establishing an evidence-based foundation for successful psychosocial adaptation and enhanced quality of life for individuals with chronic disease, with a specific focus on paediatric solid-organ transplantation. She has received numerous grants and awards, including funding from the Canadian Institutes of Health Research, Health Canada, Canadian Child Health Clinician Scientist Program, Canadian Society of Transplantation, Enduring Hearts, the Kidney Foundation of Canada and the International Society for Heart and Lung Transplantation.
Research
Dr. Anthony's program of research examines the biopsychosocial impact of pediatric transplantation on patients and their families and aims to improve their health outcomes by transforming clinical practice through research.
Capturing the patients' voice - Exploring the transplantation experience from the perspective of those who live it and create meaning from it.
Engaging patients meaningfully - Focusing on patient-identified priorities and integrating their experiential knowledge through patient-centred partnerships.
Advancing implementation science - Promoting the development, evaluation and systematic uptake of innovative evidence-informed interventions into clinical practice.
Education and experience
2004–2010: Doctor of Philosophy, Institute of Medical Science, Faculty of Medicine, University of Toronto, Toronto, ON
2001–2003: Diploma in Social Work Research, University of Toronto, Toronto, ON
1999–2000: Master of Social Work, McGill University, Montreal, QC
Post-graduate and Research Training
2014–2015: Postdoctoral Fellowship, Law & Bioethics, Canadian National Transplant Research Program/University of Alberta/University Health Network, Toronto, ON
2013–2014: Postdoctoral Fellowship, International Centre for Health Innovation, Richard Ivey School of Business, University of Western Ontario, London, ON
2010–2013: Postdoctoral Fellowship, Department of Pediatrics, McMaster University, Hamilton, ON
Achievements
2018: Career Development Award, Canadian Child Health Clinician Scientist Program
2017: New Investigator Grant in Maternal, Reproductive, Child & Youth Health, Canadian Institutes of Health Research (CIHR)
2015: Career Enhancement Program Award, Canadian Child Health Clinician Scientist Program
2011: Postdoctoral Fellowship, Institute of Health Development, Child and Youth Health, Canadian Institutes of Health Research2010: Research Fellowship Award, McMaster Child Health Research Institute, McMaster University
2005: Doctoral Research Award, Canadian Institutes of Health Research (CIHR)
Funding
Principal Investigator
2019–2022: Implementation and Evaluation of an Electronic Patient Reported Outcome Measure Platform in Pediatric Transplantation. Health Canada – Health Care Policy Contribution Program
2019–2021: Implementation and Effectiveness Evaluation of the iPeer2Peer Support Mentorship Program within Pediatric Heart Transplantation. Enduring Hearts – Direct Grant Competition
2019–2021: Mindfulness-Based Stress Reduction Retreat for Mothers of Pediatric Heart Transplant Recipients. SickKids Labatt Family Heart Centre – Innovation Fund
2019–2020: InSight: Creation of an Electronic Patient-Reported Outcome Measure Platform in Pediatric Transplantation. Canadian Donation and Transplantation Research Program and Astellas Pharma Canada – Research Innovation Grant
Co-Investigator/Collaborator
2019–2023: Electronic Patient Reported Outcome Measures to Improve Patient Centered Solid Organ Transplant Care. Canadian Institutes of Health Research – Project Grant
2018–2022: Adolescent Type 1 Diabetes Treatment with EMPaglifozin for Hyperglycemia & HyperfilTration Trial "ATTEMPT" Trial. Canadian Institutes of Health Research – Operating Grant
2018–2021: Canadian Donation and Transplantation Research Program (CDTRP): Maximizing Benefits through National Infrastructure and Sustainability Planning. Canadian Institutes of Health Research – Network Grant in Transplantation Research
Publications