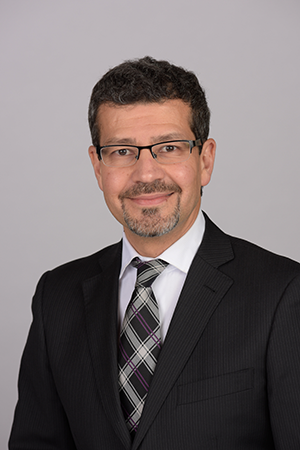 Kamiar
Mireskandari
Title:

Staff Ophthalmologist, Department of Ophthalmology and Vision Sciences

Designations:

MBChB, FRCSEd, FRCOphth, PhD

Phone:

U of T Positions:

Associate Professor, Department of Ophthalmology & Vision Sciences

Chair Positions:

John and Melinda Thompson Chair in Vision Research
Biography
Dr. Mireskandari's clinical & surgical practice includes corneal transplantation, External diseases, cataract, glaucoma, retinopathy of prematurity and Strabismus. He did his residency training and PhD at Moorfields Eye Hospital in London, U.K. He is double fellowship trained in Cornea and External diseases (Moorfields) and Paediatric Ophthalmology and Strabismus (SickKids).
Research
Mireskandari is a clinician researcher (MD, PhD) who focuses on Paediatric Ophthalmology and Strabismus and in particular ways to assess and improve patient care and outcomes. He is the Chair of the Ophthalmology Research Committee at SickKids; which has a prolific track record in research output in the field of paediatric ophthalmology and strabismus. He has published over 75 scientific papers and been an invited speaker and visiting professor around the world on numerous occasions.
Education and experience
2008–2009: Paediatric Ophthalmology and Strabismus Fellowship, SickKids, Toronto, ON
2003–2008: PhD in Ophthalmology, University College London and Moorfields Eye Hospital, London, U.K.
2007–2008: Cornea and External Diseases Fellowship, Moorfields Eye Hospital, London, U.K.
1999–2007: Ophthalmology Residency, Moorfields Eye Hospital and North Thames Deanery, London U.K.
1989–1994: Medical School, University of Leeds, Yorkshire, U.K.
Achievements
2019: The John and Melinda Thompson Chair in Vision Research, University of Toronto
2019: Editorial Board, Journal of the American Association of Pediatric Ophthalmology and Strabismus (JAAPOS)
2018: Honor Award, The American Association of Pediatric Ophthalmology and Strabismus (AAPOS)
2017: International Scholar Award, The American Association of Ophthalmology (AAO)
2016: Associate Professor in Ophthalmology, University of Toronto
2014: International Ophthalmologist Education Award, AAO
Publications
Cheung CSY, Mireskandari K, Ali A, Silverman E, Tehrani N. Earlier use of systemic immunosuppression is associated with fewer ophthalmic surgeries in paediatric non-infectious uveitis. Br J Ophthalmol. 2020 Jul;104(7):938-942.
Khalili S, Imtirat A, Williams S, Ali A, Tehrani N, Mireskandari K. Safety of intracameral moxifloxacin in the pediatric population: an equivalence study. J Cataract Refract Surg. 2020 Feb;46(2):228-234.
Emami S, Isaac M, Mireskandari K, Tehrani NN. Laser Treatment for Retinopathy of Prematurity: A Decade since ETROP. Ophthalmology. 2019 Apr;126(4):639-641.
Yardley AM, Ali A, Najm-Tehrani N, Mireskandari K. Refractive and visual outcomes after surgery for pediatric traumatic cataract. J Cataract Refract Surg. 2018 Jan;44(1):85-90.
Khalili S, Shifrin Y, Pan J, Belik J, Mireskandari K. The effect of a single anti-Vascular Endothelial Growth Factor injection on neonatal growth and organ development: In-vivo study. Exp Eye Res. 2018 Jan 31;169:54-59.