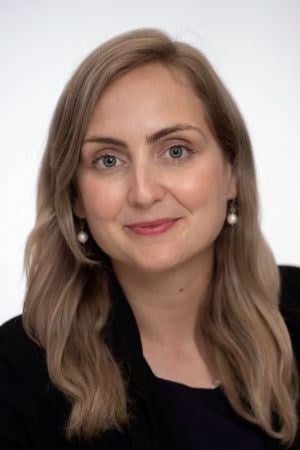 Caroline
Malcolmson
Title:
Staff Physician, Division of Haematology/Oncology
Other Positions:
Chair, Fellowship Continuity Clinics
Biography
Caroline Malcolmson obtained her MD from the University of Ottawa Medical School, followed by a residency in Paediatrics at British Columbia Children's Hospital. She was the recipient of numerous awards during her training at British Columbia Children's Hospital, including first place in the 2016 Paediatric Resident Research Competition Day, the 2016 Best Paediatric Research Manuscript and Resident Researcher of the year awards and the 2016 Andrew Clark Memorial Award, awarded to the paediatric resident who has made an outstanding contribution to the residency program. She completed her fellowship in Paediatric Haematology-Oncology at SickKids. She has a Master of Science in Clinical Epidemiology from the Dalla Lana School of Public Health, University of Toronto.
Research
Caroline's research focuses on the management of bleeding disorders in young women, hemophilia, anemia, and immune thrombocytopenia purpura.
Publications