Virtual Urgent Care
Find out if your concern needs an emergency department or primary care visit or if you are eligible for a virtual urgent care visit.

COVID-19 Info Hub
Details about extra precautions to keep everyone safe at SickKids.

Coming to SickKids
Before an appointment, familiarize yourself with our general guidelines for all clinical appointments.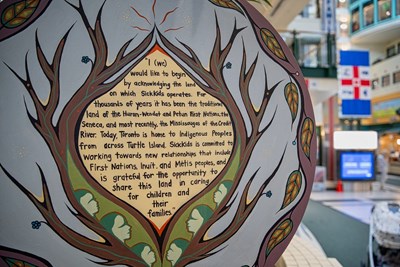 June 21, 2022
Progress on advancing cultural safety for Indigenous patients and families
As part of SickKids' reconciliation journey, Tee Garnett, Executive Lead and Strategic Advisor, Equity, Diversity and Inclusion (EDI) and Karima Karmali, Director of the Centre for Innovation & Excellence in Child and Family-Centred Care share progress made in advancing cultural safety to support Indigenous patients, families and staff.