Speech-Language Pathology Clinic
Location:

555 University Avenue, Burton Wing, 6th Floor

Phone:

Fax:
About the Clinic
Our team of Speech-Language Pathologists evaluate and treat children and adolescents with a variety of communication disorders that affect their ability to communicate. This includes children that have difficulty with language, articulation, voice, resonance and fluency (stuttering).
Our Speech-Language Pathologists must be regulated members of the College of Audiologists and Speech Language Pathologists in Ontario (CASLPO).
An online referral is necessary to access our outpatient services and can be facilitated through a medical physician or a registered Speech-Language Pathologist.
The referral process:
All patients require a referral to visit our clinic.

If you are a health-care professional, log in to eCHN to submit your referral. From your eCHN account, you will be seamlessly connected to SickKids e-referral platform, EpicCare Link.

Learn more about our

referral process

.

For urgent referrals only (same day referrals), contact eCHN's Helpdesk directly 416-813-7998 or 1-877-252-9900, or by email at

helpdesk@echn.ca

. On weekends and after 6 p.m. on weekdays, please contact the Fellow on call via SickKids Locating at 416-813-1500.
Team members also serve as an integral component to many programs within the hospital. Children who have undergone long-term hospitalizations or who have been unwell for an extended period of time often have speech and language delays. Affected communication skills may include:
Understanding of language (

e.g.,

following directions, responding to questions, understanding concepts and vocabulary such as "under" and "beside")

Ability to use language effectively (

e.g.,

grammar skills,

telling

about events from the past, story re-tell

Clarity of speech (

e.g.,

production of

age-appropriate

speech sounds)

Pragmatics (

e.g.,

using language for the purpose of interacting with others)
To learn more, please visit Multidisciplinary Teams.
Visit AboutKidsHealth.ca for more general information on speech and language disorders
More information: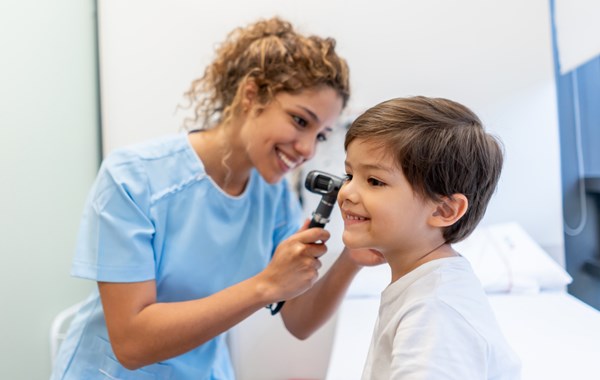 Coming to a clinic appointment
It's important to come prepared and be on time for a clinic appointment. Visit Coming for Clinic Appointments to read appointment guidelines that are applicable for most clinical appointments at SickKids.
You'll find information on how to prepare and what to bring, what to do if you/your child are sick before your appointment or you need to cancel, and important things to know about the SickKids philosophy.