Transgender Youth Clinic
Phone:
About the Clinic
The primary function of our interdisciplinary clinic is to provide information on medical options and a treatment plan for puberty blocking and medical transition.
We strive to address the needs of our patients and families as fully as possible, however we are not able to provide ongoing mental health care or comprehensive social work support through our clinic. It is important that if individual and/or family therapy is needed, you connect with local community mental health supports. It would be a good idea to do this prior to your initial visit if warranted. During your appointment, our team may suggest other community-based services that may benefit your family.
Our clinic takes an affirming approach to gender identity and care. Through ongoing assessment and discussions, we support the young person and family in deciding about options that can help the young person feel more comfortable in their body with the hope of decreasing feelings of gender dysphoria.
The Transgender Youth Clinic (TYC) at SickKids was created in October of 2013 to provide medical care and support to transgender adolescents. We have an interprofessional team from the Divisions of Adolescent Medicine and Endocrinology consisting of:
Endocrinologist

Nurse Practitioner

Endocrine Nurse

Social Worker

Clinic Coordinator

Psychiatrist

Staff Physician
This clinic works collaboratively with our community partners to ensure the most comprehensive and supportive care to our transgender and gender questioning youth and their families.
The clinic offers valuable training to other medical and allied health care professionals, role modeling compassionate care, advancing scientific and clinical knowledge and preparing the next generation of leaders in the care of transgender children and youth.
Referrals to the Transgender Youth Clinic should come from a primary health-care provider and be submitted online.  Learn more about our referral process.
Transgender Youth Clinic Team:
Catherine Maser – Team Lead & Nurse Practitioner
Ashley Vandermorris – Staff Physician
Kate Stadelman – Social Worker
Susan Duncan – Patient Care Information Coordinator
Please note we accept patients who have reached puberty and we are unable to accept youth who are already 17.
What to Expect During Your Visit
Your first visit will be a general adolescent medicine assessment. Members of the team will meet with you (first with the youth and parents/guardians and then with the young person individually) to get to know you, understand your expectations and to develop an initial understanding of the adolescent's well-being and gender identity.
A treatment plan may begin to be developed; however, medications are rarely prescribed on the initial visit. It takes time for us to get to know the young person and the family and to decide together on future steps. Care of each person is individualized and it is not uncommon for initial discussions to focus on options for hormone blocking, with further medical options discussed on an ongoing basis.
Information you may find helpful
Rainbow Health Care aims to help improve the health and well-being of lesbian, gay, bisexual, and transgender (LGBT) people.
GenderCreativeKids provides resources for supporting and affirming gender creative kids within their families, schools and communities.
Central Toronto Youth Services (CTYS) is a community-based, accredited Children's Mental Health Centre that serves many of Toronto's most vulnerable youth. Read their resource guide for parents of trans youth.
Toronto District School Board (TDSB) Guidelines for the Accommodation of Transgender and Gender Non-Conforming Students and Staff
PFLAG Canada is Canada's only national organization that helps all Canadians with issues of sexual orientation, gender identity and gender expression. PFLAG Canada supports, educates and provides resources to all individuals with questions or concerns, 24 hours a day, 7 days a week. See website for local chapters.
The Youth Line Ontario's provincial LGBT peer support and info line 1–800–268–9688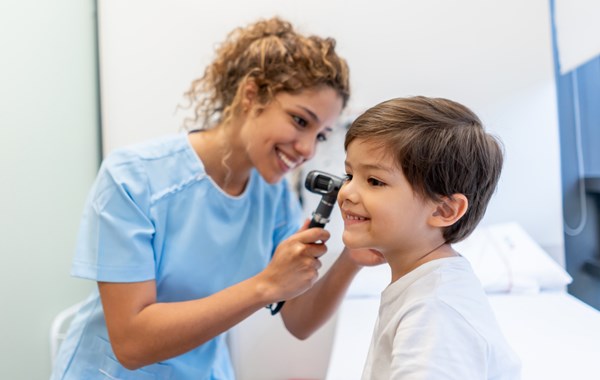 Coming to a clinic appointment
It's important to come prepared and be on time for a clinic appointment. Visit Coming for Clinic Appointments to read appointment guidelines that are applicable for most clinical appointments at SickKids.
You'll find information on how to prepare and what to bring, what to do if you/your child are sick before your appointment or you need to cancel, and important things to know about the SickKids philosophy.