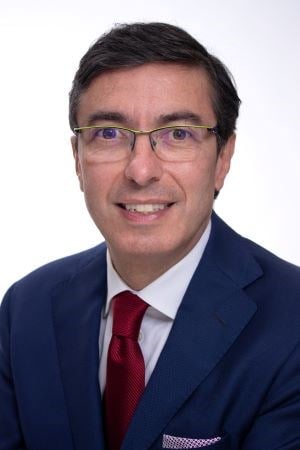 Leonardo
R. Brandão
Title:
Staff Hematologist, Haematology/Oncology
Alternate Contact Name:
Melissa
Bigg
U of T Positions:
Professor, Department of Paediatrics
Biography
Dr. Leonardo R. Brandão joined the staff at The Hospital for Sick Children in 2004. He is a member of the Hemostasis and Thrombosis Service in the Division of Haematology/Oncology, working in close collaboration with the ExtraCorporeal Life Support Program (Department of Critical Care Medicine), the Vascular Anomalies Clinic (Department of Diagnostic Imaging, Image Guided Therapy Centre), and the Labatt Family Heart Centre.
Dr. Brandão is a native Brazilian who obtained his medical degree at the University of São Paulo (USP) School of Medicine (FMUSP). He pursued post-graduate training in North America, including Residency in General Paediatrics at Emory University, Atlanta, Georgia, a fellowship in Paediatric Haematology/Oncology at St. Jude Children's Research Hospital, Memphis, Tennessee, and a second fellowship in Paediatric Coagulation at Weill Cornell University, New York, New York. More recently, he completed a master's degree in Clinical Epidemiology at the University of Toronto (Institute of Health Policy, Management and Evaluation). Dr. Brandão's clinical practice and research program (Thrombosis Research and Clinical Support/TRACS – Program) is focused on pediatric thrombosis.
He is the past chair of the thrombosis committee for the Canadian Pediatric Thrombosis Hemostasis Network (CPTHN), Canadian representative-elect for the Hemostasis and Thrombosis Research Society (HTRS), member of the pediatric venous thromboembolism panel for the American Society of Hematology (ASH), and past co-chair of the pediatric thrombosis subcommittee for the International Society of the Thrombosis Hemostasis (ISTH).
Research
Dr. Brandao's vision has been to build a Paediatric Thrombosis team at SickKids with whom other paediatric subspecialties can collaborate academically.
The goal of this multidisciplinary approach is to create a solid clinical base to generate representative clinical data, allowing the characterization of thrombus-related and treatment-related outcomes. This effort is an attempt to minimize the lack of evidence-based recommendations that are virtually absent in this field, by generating preliminary data to substantiate subsequent clinical research proposals related to newly identified knowledge gaps. This strategy has been successful, enabling me to generate original work reflected by a sustained publication track record in journals of high impact factor, particularly after finishing a master's degree in clinical epidemiology.
Similarly, the recognition of the team's research has enabled Dr. Brandao to become a consistent collaborator or a driver of projects with key stakeholders in our field, solidifying his team's international reputation (e.g. panelist of the last evidence-based guideline edition in our field [ASH 2018]). The development and maintenance of his own clinical research team has created a favorable academic platform to facilitate the transition of his clinical questions into publications. The machinery responsible for the implementation of my clinical studies has been/is being built based on an active bi-directional dialogue between the clinical and the clinical research team, as this is the main stem for the development of Dr. Brandao's clinical research program in paediatric thrombosis.
Education and experience
2008–2011:

Masters

of Science (M.Sc.

),Clinical

Epidemiology, Health Policy,

Management and Evaluation (HPME), University of Toronto, Toronto, Ontario, Canada.

1985–1990: Doctor of Medicine (

MD), Medicine,

Faculdade de Medicina da Universidade de São Paulo, São Paulo,

Brazil

.

2019–2020: New and Evolving Academic Leaders (NEAL) Program, Centre for Faculty Development, Faculty of Medicine, University of Toronto at St. Michael's Hospital

2019–2019: Leadership Course, offered by The Research Institute, The Hospital for Sick Children

2018: Certificate. Statistics Canada Workshop - Surveys

2021–Present:

Full Professor, Haematology/Oncology, Department of Paediatrics, University of Toronto Academic Clinician, Toronto, Ontario, Canada

2014–2021:

Associate Professor, Haematology/Oncology, Department of Paediatrics, University of Toronto Academic Clinician, Toronto, Ontario, Canada

2004–2014:

Assistant Professor, Haematology/Oncology, Department of Paediatrics, University of Toronto, Toronto, Ontario, Canada

Present: Instructor, Institute of Health Policy, Management and Evaluation
2008–Present: Project Investigator, Child Health Evaluative Sciences, Research Institute, The Hospital for Sick Children, Toronto, Ontario, Canada
2004–Present: Staff Hematologist, Haematology/Oncology, Department of Paediatrics, The Hospital for Sick Children, Toronto, Ontario, Canada
Achievements
2019: Best Clinical Research Project, Haematology Research Day, The Hospital for Sick Children

2017: Highlights of Clinical Science, International Society on Thrombosis and Haemostasis (ISTH)

2017: British Medical Association (BMA), Highly Commended Medical Book Awards

2009, 2014:

The

Alvin Zipursky Teaching Award, Division of Haematology/Oncology, The Hospital for Sick Children

2013: Young Investigator Award, International Society of Thrombosis and Haemostasis (ISTH) (Supervisor)

2010: Joint German/Dutch Societies of Thrombosis and Haemostasis, Best abstract competition

2009: Best research project competition runner up, Haematology, University of Toronto

2002: Best Paediatric Resident, Emory University School of Medicine
Publications
Brandão

LR,

Albisetti

M, Halton J, Bomgaars L, Chalmers E, Mitchell LG,

Nurmeev

I,

Svirin

P, Kuhn T.

Zapletal

O,

Tatarkovsky

I,

Simetzberger

M, Huang F, Sun F. Kreuzer J,

Grooper

S,

Brueckmann

M, Luciani M. Safety of dabigatran

etexilate

for the secondary prevention of venous thromboembolism in children. Blood. 2020; Feb 13;135(7):491-504. PA

Pelland-Marcotte MC, Tucker C, Klaassen A, Avila ML, Amid A, Amiri N, Williams S, Halton J,

Brandão

LR. Unravelling massive and sub-massive pulmonary embolism in children: a retrospective cohort study. The Lancet Haematology. 2019 Mar 6;(3

):e

144-e153. SRA

Avila ML, Amiri N, Stanojevic S, Vu TT, Barron K, Krol P, Yue N, Williams S, Brandao, LR. Can thrombophilia predict recurrent catheter-related deep vein thrombosis in children. Blood 2018;131(24):2712-2719. SRA

Avila ML,

Pullenayegum

E, Williams S, Yue N, Krol P,

Brandão

LR. Post-thrombotic syndrome and other outcomes of lower extremity deep vein thrombosis in children. Blood. 2016 Oct 6;128(14):1862-1869.

SRA

Avila ML,

Duan

L, Kim A, Kahr WH, Williams S,

Brandão

LR.

Postthrombotic

syndrome following upper extremity deep vein thrombosis in children. Blood. 2014 Aug 14;124(7):1166-1173.

SRA
Heart and Stroke Foundation

Canadian Institute of Health Research

Centers for Disease Control and Prevention

Physician's Service Incorporated Foundation

Fundação

Marilia Cecilia Souto

Vidigal