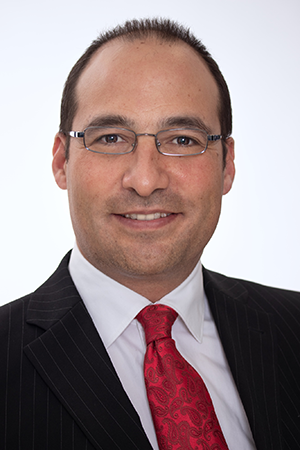 Reto
Baertschiger
Title:
Paediatric Surgeon, Division of General and Thoracic Surgery
Designations:
MD, PhD, FACS, FAAP
Alternate Contact Name:
Elizabeth
Greczylo
U of T Positions:
Assistant Professor, Department of Surgery
Research Positions
Scientist Track Investigator
Genetics and Genome Biology
Biography
Dr. Reto M. Baertschiger joined the Division of General and Thoracic Surgery at The Hospital for Sick Children (SickKids) on August 1, 2019 with a special interest in paediatric surgical oncology and liver tumors. He has been working as a general paediatric surgeon and with a special focus on the surgical care of children with solid tumors, in close collaboration with the oncology team.
Reto Baertschiger was born and raised in Switzerland and went to medical school in Lausanne. After proceeding with basic science research in Geneva, where he obtained his PhD in 2008, he moved to the United States to train in General Surgery and Paediatric Surgery in Indianapolis from 2008 to 2015. He is board certified in general and paediatric surgery by the American Board of Surgery. He then worked for four years at Dartmouth Hitchcock in New Hampshire as a paediatric surgeon and paediatric medical trauma director (2015 to 2019) prior to joining SickKids as Surgeon Scientist. Reto Baertschiger is an active member of the Children's Oncology Group and several committees of the American Pediatric Surgical Association and American Academy of Pediatrics.
Research
Dr. Baertschiger was appointed as a Scientist Track Investigator in the Genetics & Genome Biology Program at the SickKids Research Institute. He started his lab under the mentorship of Dr. David Malkin, and studies the micro-environment of paediatric liver tumors and the interaction of the native liver, its stroma and the tumor environment.
Education and experience
1995–2001:

MD, Swiss Federal Diploma of Medicine,

Medical School, University of Lausanne, Switzerland (6.5 year program)

2003–2008:

MD, PhD program

, Cell Transplantation Laboratory, Unit of Surgical Investigations, Department of Surgery, Medical Faculty and Faculty of Sciences, University of Geneva, Geneva Switzerland, Prof L. Buhler and Prof Ph. Morel.

PhD Thesis entitled "Human Multipotent mesenchymal stromal cells and their potential to differentiate into hepatocytes and beta cells".

2008–2013:

Residency in General Surgery.

Dept. of Surgery, Indiana University School of Medicine, Indianapolis, IN, directed by Dr K.J.

Lillemoe

, Dr G.

Dunnington

and Dr. D. Canal

2013–2015:

Fellowship in Pediatric Surgery.

Riley Hospital for Children, Department of Surgery, Indiana University School of Medicine, Indianapolis, IN, directed by Dr F.

Rescorla

2015–2019

: Staff Pediatric Surgeon,

Assistant Professor of Surgery, Pediatric Trauma Medical Director, Children's Hospital at Dartmouth, Dartmouth Hitchcock Medical Center, Geisel School of Medicine, Lebanon and New Hampshire, USA

2019–Present:

Staff Surgeon,

Assistant Professor of Surgery and Surgeon Scientist Track Investigator, SickKids and University of Toronto
Achievements
2015: Member of the Alpha Omega Alpha Honor Medical Society, indiana
2019: Member of the Arnold P. Gold Foundation for Humanism in Medicine, Dartmouth
Publications