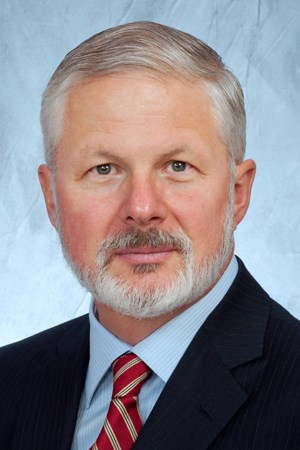 James
Drake
Title:

Surgeon in Chief, Chief of Perioperative Services

Designations:

BSE, MBBCh, M.Sc., FRCSC, FACS

Email:

Alternate Contact Name:

Leslie

Jones

Alternate Phone:

Alternate Email:

U of T Positions:

Professor, Department of Surgery

Chair Positions:

Robert B. Salter Chair in Surgery
Hospital Positions
Paeditric Surgeon
Division of Neurosurgery
Research Positions
Director
The Centre of Image Guided and Intervention Therapy (CIGITI)
Biography
Dr. James Drake was born in London, Ontario and educated at Princeton University (1969–1974), Royal College of Surgeons in Ireland (1974), University of Toronto (1986–1987), and Royal College of Surgeons of Canada (1987). His training included a research fellowship funded by the Medical Research Council of Canada (1986–1987) in Hydrocephalus.
He assumed his appointment in the Department of Surgery, Division of Neurosurgery in 1988, and has been on the surgical staff at The Hospital for Sick Children (SickKids) in the Division of Paediatric Neurosurgery since then. On September 28, 2018, the Board of Trustees announced his appointment to the position of Surgeon-in-Chief and Chief of Perioperative Services.
Dr. Drake's primary research and clinical interests relate to engineering applications to neurosurgery, including hydrocephalus, image-guided surgery and robotics. This encompasses the main themes of the Centre for Image Guided Innovation and Therapeutic Intervention (CIGITI), which are broadened to include applications of imaging, robotics and simulation for all paediatric surgical disciplines.
Dr. Drake has over 230 peer-reviewed publications and holds major grants from CIHR/NSERC Brain Canada. His clinical interests relate to the investigation and management of hydrocephalus, including endoscopy, image-guided surgery for brain tumours and epilepsy, and the management of complex spinal disorders.
Funding
CIHR
NIH
NSERC
SickKids Foundation
Publications
Spina bifida repaired in-utero
In a Canadian first, a team from Mount Sinai Hospital and The Hospital for Sick Children (SickKids) has repaired a form of spina bifida in a fetus at 25 weeks gestation.
CIGITI was established to bring together surgeons, radiologists, engineers and software developers from universities and businesses to develop innovative technologies in robotic and minimally invasive surgery.