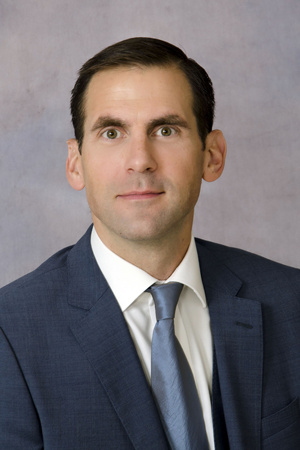 Tobias
Everett
Title:
Staff Anesthesiologist and Director of Satellite Anesthesia and Sedation, Department of Anesthesia and Pain Medicine
Designations:
MBChB, M.Sc., EDRA, FRCA
Alternate Contact Name:
Melissa
McKay
U of T Positions:
Associate Professor, Department of Anesthesiology and Pain Medicine
Biography
Dr. Everett joined The Hospital for Sick Children (SickKids) in 2012. He is a British-trained paediatric anesthesiologist and fellow by examination of the Royal College of Anaesthetists (UK), has subspecialty certification in regional anesthesia from the European Society of Regional Anaesthesia, and is fellowship trained in paediatric anesthesia by SickKids in Toronto, Ontario.
He holds a Master of Science degree in Clinical Epidemiology from the University of London, UK. He is a strong advocate of regional anesthesia and is leading several scholarly projects regarding paediatric sedation and regional anesthesia.
Dr. Everett has worked with the Royal College of Physicians and Surgeons of Canada as faculty and director of their National Simulation Education and Training program, and on the Canadian National Anesthesia Simulation Curriculum. Dr. Everett has received international awards for his work in simulation-based medical education and multiple awards for his various teaching activities within anesthesia and beyond.
Research
Dr. Everett's academic interests include paediatric sedation, paediatric regional anesthesia and medical education research, with a specific interest in interprofessional team debriefing and simulation-based assessments.
He is the principal investigator in international multicentre education research studies and has received grant funding from the Royal College of Physicians and Surgeons of Canada, the Medical Council of Canada and the Canadian Anesthesiologists' Society.
Education and experience
2017:

MSc, Clinical Trials, University of London, United Kingdom

2011:

Diploma of Regional Anesthesia and Pain Medicine (EDRA) European Society of Regional Anesthesia, Geneva, Switzerland

2008:

Fellow by

examination (

FRCA), Royal College of Anaesthetists, London, United Kingdom

2002:

MBChB, Faculty of

Medicine, University

of Bristol, United Kingdom
Achievements
2019:

President, International Pediatric Simulation Society

2016:

Best Paper in Economics, Education and Policy, International Anesthesia Research Society

2016:

Best Paper in Education and Simulation, Canadian Anesthesiologists Society

2014:

Program Innovation Award. International Society for Simulation in Healthcare

2014:

Best Pediatric Burn Paper. American Burn Association

2013:

Best Paper in Education and Simulation, Canadian Anesthesiologists Society

2006:

Nuffield Medal, Royal College of Anaesthetists, UK

2012–2018:

Nine SickKids and University of Toronto Teaching awards
Publications