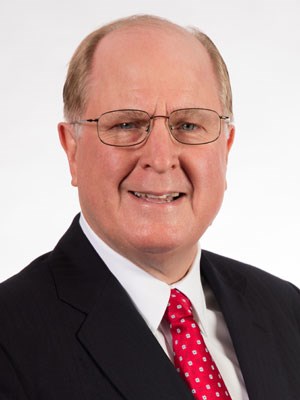 Donald
Guloien
Title:
Member, SickKids Board of Trustees
Biography
Donald Guloien is the past President and Chief Executive Officer of Manulife. A 36-year company veteran, Mr. Guloien held leadership roles in investments; global acquisitions and business development; and insurance, prior to assuming the CEO role. He is a Governor of Branksome Hall, a director of Banting Research Foundation, and the Chair of Stand Up for Kids National Award Committee.
Guloien has served as Vice Chairman of the Mayor of Shanghai's International Business Leaders' Advisory Council, Director of the Geneva Association, member and Director of the Board of the Business Council of Canada, Chair of the Canadian Life and Health Insurance Association, member of the Campaign Cabinet for the United Way, and member of the University of Toronto's Governing Council. He is also a member of the Ticker Club, and the Young Presidents' Organization.
Guloien has been named International Business Executive of the Year by the Canadian Chamber of Commerce; awarded The Queen Elizabeth II Diamond Jubilee medal; received the Arbor Award for his many contributions to the University of Toronto; and was ranked among the Highest Rated CEOs in Canada in Glassdoor.com's 2015, 2016 and 2017 Employees' Choice Awards, based on assessments by current and past employees. He holds a Bachelor of Commerce degree from the University of Toronto.
Guloien joined the SickKids Board of Trustees in 2014 and is Chair of the Governance and Nominating Committee.