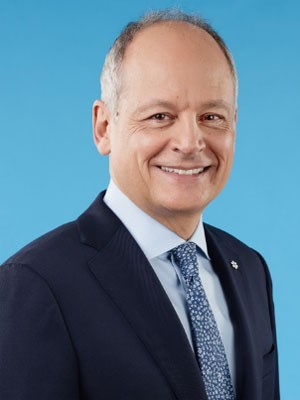 Meric
Gertler
Title:
Member, SickKids Board of Trustees
Biography
Meric S. Gertler is the 16th President of the University of Toronto. Since becoming President in 2013, he has championed three priorities: encouraging the university to play a larger role in city-building, deepening the university's global engagement, and rethinking undergraduate education in a time of profound disruption and uncertainty.
An expert on cities, economic development and the innovation economy, he has advised local, regional and national governments in Canada, the United States and Singapore, as well as the Organisation for Economic Co-operation and Development (OECD) and the European Union. He has authored or edited nine books, and has held visiting appointments at Oxford, University College London, UCLA, and the University of Oslo. A graduate of McMaster University (BA), the University of California, Berkeley (MCP) and Harvard University (PhD), Gertler has received national and global honours for his scholarship, including honorary doctorates from Lund University (Sweden), Shanghai Jiao Tong University (China) and the University of Montréal.
He is a Fellow of the Royal Society of Canada, the Royal Canadian Geographical Society, the Academy of Social Sciences (UK), and a Corresponding Fellow of the British Academy. Gertler was appointed to the Order of Canada in 2015. He also serves as a member of the Board of Directors of MaRS Discovery District, the Business Higher Education Roundtable, and Universities Canada, and chairs the U15 Group of Canadian Research Universities. A veteran of past campaign cabinets for the United Way of Greater Toronto, he currently serves on the Leadership Table of the BMO Financial Group-United Way project on Inclusive Local Economic Opportunity.
Gertler joined the SickKids Board of Trustees in 2016.