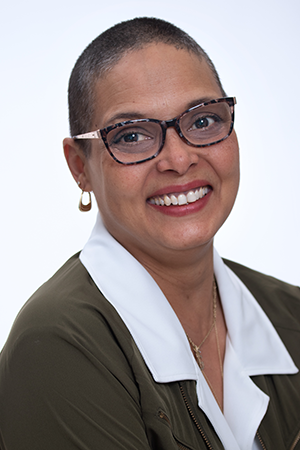 Tina (Tee)
Garnett
Title:

Executive Lead and Strategic Advisor, Equity, Diversity and Inclusion (EDI)

Designations:

MA, PhD (Candidate)

Email:

Alternate Contact Name:

Marta

Butcher

Alternate Phone:

Alternate Email:
Biography
Tina (Tee) Garnett has served in the inaugural position of Executive Lead and Strategic Advisor, Equity Diversity and Inclusion (EDI) since March 2021. Garnett possesses over two decades of developing and facilitating EDI and human rights based workshops for academic institutions, hospitals, governments, NGOs and Not-for-Profit or Grassroots Organizations.
Garnett started their career as a Child and Youth Worker at London Youth Detention Centre and Thames Valley Secondary School as a Behavioural Resource Worker, and thus, brings a child-focused and student development practice to their work at SickKids.
With Garnett's strong interpersonal skills and ability to collaborate at all levels across institutions, it will ensure SickKids' journey of becoming a truly inclusive environment for staff, students, volunteers, patients and families will be successful.
Education and experience
2021: Phd, Environmental Studies & Urban Change Studies (deferred)
2016: Master of Arts Degree - Environmental Studies, (specialized) Creating Safe(r) Social Systems, York University
1996: Child & Youth Worker Diploma, Fanshawe College
Achievements
2020: John C. Holland Business Professional Achievement Award Winner
2020: Woman Who Rocks Community Activism Award Winner