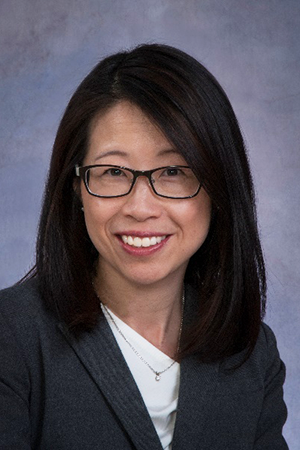 Emily
Ho
Title:

Research Director, Division of Plastic and Reconstructive Surgery

Designations:

PhD, MEd, OT Reg. (Ont.)

Phone:

Email:

REACH Profile:

U of T Positions:

Assistant Professor, Department of Occupational Science and Occupational Therapy
Hospital Positions
Occupational Therapist
Rehabilitation Services
Biography
Dr. Emily Ho is a clinician and researcher with a focus on optimizing health outcomes of children and adolescents with upper extremity conditions. She is a key member of the multidisciplinary SickKids Brachial Plexus program, and the developer of the Brachial Plexus Outcome Measure (BPOM), an internationally recognized assessment tool of upper extremity activity function in children with brachial plexus injuries.
At the University of Toronto, Dr. Ho is an Assistant Professor in the Faculty of Medicine, Department of Occupational Science and Occupational Therapy. She teaches the Musculoskeletal Foundations for Occupational Therapy Practice course and supervises graduate research in medicine and rehabilitation sciences.
Research
Dr. Emily Ho's research focus includes health outcomes, youth engagement, health literacy, and shared decision making in youth with upper extremity conditions and their families. Dr. Ho is a recognized leader in rehabilitation science as an individual who displays leadership in both academics and community service. She has been an invited speaker at several international conferences on the evaluation of outcomes in children with brachial plexus injuries.
Achievements
2020: Burkhalter New Investigator Award - American Hand Therapy Foundation
2020: Award for Excellence in Research Supervision, Department of Occupational Science and Occupational Therapy, University of Toronto
2020: Pursuit Award, Doctoral Award in Childhood Disability Research, Bloorview Research Institute