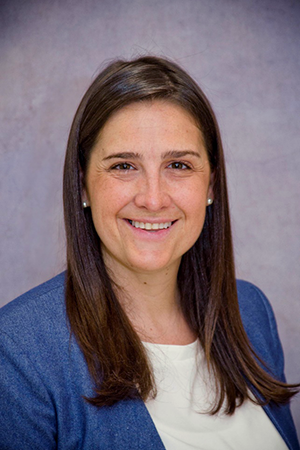 Joanna
Humphreys
Title:

Staff Physician, Paediatric Advanced Care Team (PACT)

Designations:

MD, FRCPS

Email:

Alternate Contact Name:

Nadeera

Carranza

Alternate Phone:

Alternate Email:
Hospital Positions
Staff Physician
Complex Care Program
Biography
Dr. Joanna Humphreys is a paediatrician with the Paediatric Advanced Care Team (PACT). Humphreys studied at Oxford University in England where she completed her bachelor's in physiological sciences and then went on to medical school.
She returned to Toronto to complete her paediatric residency training at The Hospital for Sick Children (SickKids). She continued her training at SickKids, completing fellowships in community paediatrics and paediatric palliative care. Joanna's clinical interests include advanced care planning and childhood grief.
Education and experience
2016–2017: Paediatric Advanced Care Team Fellowship, The Hospital for Sick Children University of Toronto, Toronto, ON, Canada
2014–2016: Community Paediatric Fellowship, The Hospital for Sick Children, University of Toronto, Toronto, ON, Canada
2011–2014: Paediatric Residency, The Hospital for Sick Children, University of Toronto, Toronto, ON, Canada
2010–2011: Pediatric Specialist Training, Royal United Hospital Bath, Bath, United Kingdom
2010: Introduction to Statistics, University of Bristol, Bristol, United Kingdom
2010: Epidemiology Course, University of Bristol, Bristol, United Kingdom
2008–2010: Academic Foundation Internship, Bristol Royal Infirmary and Bristol Children's Hospital, Bristol, United Kingdom
Achievements
2019: Lionel Weinstein Clerkship Teaching Award (2017/2018 Academic Year), Department of Paediatrics Awards day, The Hospital for Sick Children, Toronto, ON, Canada
2018: MD Program Teaching Award of Excellence, University of Toronto, ON, Canada
Funding
2016–Present: Co-Principal Investigator
Parental Perspectives on Advance Care Planning (ACP) for Individuals with Cerebral Palsy (CP), Centre for Leadership in Child Development Activity.
Holland Bloorview Kids Rehabilitation Hospital.
Hoffman A, Rapoport A, Widger K,  Humphreys J, Lor V, Fishbein-Germon B.
$18,000 CAD