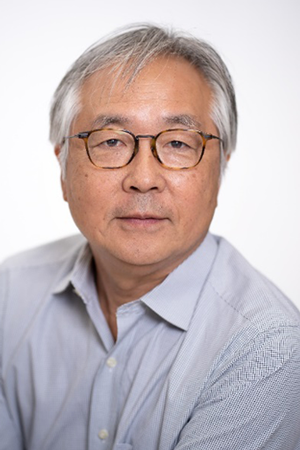 Shinya
Ito
Title:
Head, Division of Clinical Pharmacology & Toxicology
Alternate Contact Name:
Hila
Halshtok
Biography
As a Clinician-Scientist, Dr. Ito directs a widely-recognized research program of drug safety in breastfeeding mother and child. Currently, his clinical and research scope expands into pharmacogenomics-based drug safety. His contribution to education is extensive, including the Royal College of Physicians and Surgeons of Canada and European Union-funded network of excellence in paediatric drug trials (c4c).
He leads a project studying drug excretion into breast milk, systematically collecting breast milk samples from mothers on medications and applying computer modeling techniques to analyze them. He is also a SickKids site director of a national network of genetic projects to uncover individual factors for severe drug side effects.
Education and experience
1979: MD from Jichi Medical School, Japan
1979–1986: Postgraduate training in Paediatrics and Medicine, followed by medical practice in resource-scarce areas of Hokkaido (northern Japan).
1986–1989: Paediatric specialty training, Asahikawa Medical School.
1989–1995: Clinical Pharmacology training, SickKids, Toronto, ON
1995: Assistant Professor, University of Toronto, Toronto, ON
2000: Head of Clinical Pharmacology/Toxicology, SickKids, Toronto, ON
2004: Professor of Paediatrics, Medicine and Pharmacology/Toxicology, University of Toronto, Toronto, ON
Achievements
2019: Education Board member -

connect4children (c4c): European commission-funded pan-European trial network

2000: Board

Member -

Japanese Society for Developmental Pharmacology

2008: Associate Editor -

Clinical Pharmacology and Therapeutics

2008: Senior Investigator Award (Canadian Society for Clinical Pharmacology)

2009: Expert member -

The WHO Expert Advisory Panel on Drug Evaluation

2010: Chair - Specialty committee in Clinical Pharmacology & Toxicology (Royal College of Physicians and Surgeons of Canada)

2010: President,

Japan

ese

Society for Developmental Pharmacology & Therapeutics

2013: President, Canadian Society for Pharmacology & Therapeutics

2014:

Distinguished Service and Education award (Canadian

Society of Pharmacology and Therapeutics)

2017: Senior Scientist Award (Canadian Society of Pharmacology and Therapeutics)

2019:

T

he Japanese Foreign Minister's Commendation recognizing

the mentorship and the

education of

medical and other health science

trainees from Japan

, and

the ongoing knowledge transfer to

the Japanese community in Toronto regarding

the basics of common medical conditions and the Canadian

healthcare system.
Publications
Ito S.

Drug therapy for breast-feeding women. New

Engl

J Med 2000; 343:118-126. PMID: 10891521

Tan KP, Wang B, Yang M, Boutros PC, MacAulay J, Xu H, Chuang AI,

Kosuge

K, Yamamoto M, Takahashi S, Wu A, Ross DD, Harper PA,

Ito S

. Aryl hydrocarbon receptor (AHR) is a transcriptional activator of human breast cancer resistance protein (BCRP/ABCG2).

Mol

Pharmacol

2010;78:175-185

PMID: 20460431

Panchaud

A, Garcia-Bournissen F,

Csajka

C,

Kristensen

JH, Taddio A,

Ilet

KF,

Begg

EJ,

Ito S

. Prediction of infant drug exposure through breastfeeding: population PK modeling and simulation of fluoxetine.

Clin

Pharmacol

Ther

2011;89: 830–836

.

PMID: 21525869

Delaney S, Malik P, Stefan C, Edginton A, Colantonio D,

Ito S.

Predicting escitalopram exposure to breastfeeding infants: integrating analytical and in silico techniques for risk assessment.

Clin

Pharmacokinet

2018; 57 (12): 1603-1611

Takeuchi M, Kobayashi T,

Biss

T,

Kamali

F,

Vear

SI, Ho RH,

Bajolle

F,

Loriot

M-A, Shaw K, Carleton BC,

Hamberg

A-K,

Wadelius

M,

Hirono

K, Taguchi M,

Wakamiya

T,

Yanagimachi

M, Hirai K, Itoh K,

Brandeo

LR,

Ito S

. CYP2C9, VKORC1, and CYP4F2 polymorphisms and pediatric warfarin maintenance dose: a systematic review and meta-analysis. Pharmacogenomics J 2019 Nov 1:1-14
See a full list of Shinya Ito's publications
Funding
2018–2022: CIHR Project Scheme: Drugs in breast milk ($680,000)
2017–2021: Crohn's and Colitis Foundation of America. Assessing the drug exposure risk of infants breastfed by women with inflammatory bowel disease ($350,000 USD)
2017: Genome Canada. Large-Scale Applied Research Project in Genomics and Precision Health entitled: "Go-PGx: Genomic and outcomes database for pharmacogenomics and implementation studies" ($9,873,000) (PI: B Carleton). Co-investigator
The Ito Lab's primary research focus is drug safety during pregnancy and breastfeeding, as well as drug transport and kinetics in human milk.