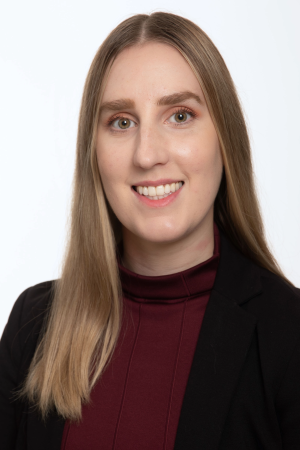 April
Kennedy
Title:
Pharmacogenomics Data Analyst, Division of Clinical Pharmacology and Toxicology
Designations:
B.Sc.F.S., M.H.Sc.
Biography
April Kennedy earned her undergraduate degree from Trent University and her Master of Health Science in Medical Genomics degree from the University of Toronto. In her current role, she is involved in research that leverages pharmacogenetics to better understand inter-individual differences in medication response.
Research
April investigates genetic factors underlying medication response to generate insights that can be further used to individualize dosing. Her research encompasses a variety of clinical areas, including gastroenterology and psychiatry.
Education and experience
2022–Present: Pharmacogenomics Data Analyst, The Hospital for Sick Children, Toronto, ON, Canada
2018–2020: Master of Health Science in Medical Genomics, Department of Molecular Genetics, University of Toronto, Toronto, ON, Canada
2014–2018: Honours Bachelor of Science in Forensic Science, Faculty of Forensic Science, Trent University, Peterborough, ON, Canada