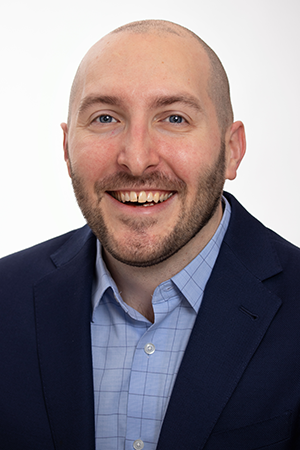 Brian
Kalish
Title:
Staff Neonatologist, Division of Neonatology
U of T Positions:
Assistant Professor, Departments of Paediatrics and Molecular Genetics
Biography
Dr. Kalish is board-certified in Paediatrics and Neonatal-Perinatal Medicine. He has clinical expertise in the care of critically-ill newborns and neonatal neuro-intensive care.
Dr. Kalish is an Assistant Professor of Paediatrics and Molecular Genetics at the University of Toronto. He graduated Magna Cum Laude from Harvard Medical School and he completed clinical training in paediatrics and neonatology at Boston Children's Hospital. His clinical and research interests are in the fields of neonatal neuroprotection and developmental neurobiology. His laboratory investigates mechanisms by which an adverse intrauterine or early postnatal environment shape brain development. Dr. Kalish's research leverages cutting edge genomics, molecular neuroscience, and mouse models to understand critical periods in neural circuit wiring.
Research
Dr. Kalish's research is motivated by the desire to improve the lives of fragile newborns and to prevent or treat neurodevelopmental disorders. Specifically, the mission of the Kalish Lab is to understand how pregnancy and early life experience shape neurodevelopment and plasticity. The lab leverages cutting-edge molecular neuroscience and genomics to address fundamental questions at the intersection of neurodevelopment and reproductive biology.
Education
2008–2013: MD, Harvard Medical School (Magna Cum Laude), Boston, Massachusetts United States
2004–2008: BA, Public Health Studies, Johns Hopkins University, Baltimore, Maryland, United States
2013–2015:  Resident, Pediatrics, Boston Combined Residency Program (Boston Children's Hospital and Boston Medical Center), Boston, Massachusetts, United States
2015–2019: Fellow, Neonatal-Perinatal Medicine, Harvard Program in Neonatal-Perinatal Medicine, Boston, Massachusetts, United States
Experience
2021–Present: Staff Neonatologist, SickKids, Toronto, ON, Canada
2019–2020: Staff Neonatologist, Boston Children's Hospital, Boston, Massachusetts, United States
2017–2020: Critical Care Transport Physician, Boston Children's Hospital, Boston, Massachusetts, United States
2017–2020: Post-doctoral fellow in Neurobiology, Harvard Medical School, Boston, Massachusetts, United States
2021–Present: Assistant Professor of Paediatrics and Molecular Genetics, University of Toronto, Toronto, ON, Canada
2019–2020: Instructor of Pediatrics, Harvard Medical School, Boston, Massachusetts, United States
Achievements
2020: Critical Care Transport Team Extra Mile Award, Boston Children's Hospital
2016: Fellow Excellence in Teaching Award, Harvard Neonatal-Perinatal Medicine Fellowship Program
2013: James Tolbert Shipley Prize for Excellence and Accomplishment in Research, Harvard Medical School
Publications