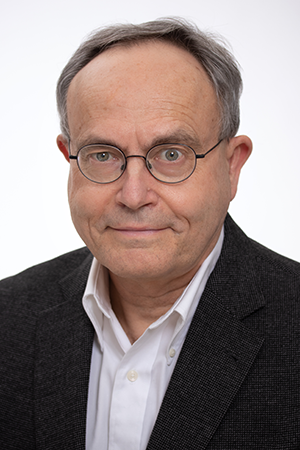 Ian
Kitai
Title:
Staff Physician, Tuberculosis Specialist, Infectious Diseases
Designations:
MB, BCh, FRCP (C) 
U of T Positions:
Professor, Department of Paediatrics
Other Positions:
Lakeridge Health, Ajax Community Practice, Paediatrics and Infectious Diseases
Biography
Dr. Ian Kitai trained in Medicine in South Africa, in Paediatrics in the UK and in Paediatric Infectious Diseases in Toronto. He has worked for three years for Oxfam (UK) in rural Zimbabwe and for two years with the Northern Medical Unit of the University of Manitoba. He is currently in consulting paediatric practice in Ajax and is the TB specialist at The Hospital for Sick Children (SickKids) in Toronto.
From 2002 to 2006, he was a medical consultant in Infection Control at the Rouge Valley Health System and received the Council award from the College of Physicians and Surgeons of Ontario partly for his work during SARS.
Research
Dr. Kitai has various research interests including:
Diagnosis and management of paediatric tuberculosis (TB)
Clinical presentation of paediatric TB at different ages
Epidemiology of pediatric TB in Canada
Diagnostic tests for pediatric TB
Utility of Canadian TB Medical Surveillance of migrant children and adolescents.
Diagnosis and management of paediatric infectious disease in a community setting.
Education and experience
1972–1977: MB BCh, University of the Witwatersrand, Johannesburg, South Africa
Achievements
2004: College of Physicians and Surgeons of Ontario Council Award
1991: Odaantjie Foundation Award for Excellence in Clinical Teaching, The Hospital for Sick Children, Toronto
1991: Second prize, Tisdall Award for Excellence in Paediatric Research. The Hospital for Sick Children, Toronto
Publications
Yasseen AS 3rd, Rea E, Hirji MM, Yang C, Alvarez GG, Khan K, Kitai I. Pediatric TB among the foreign-born: Utility of the Canadian TB immigration medical surveillance program. Int J Tuberc Lung Dis 2019 23:105–111
Kitai I, Kordy M, Morris S, Lam R. Diagnosis and management of paediatric tuberculosis in Canada. CMAJ 2017 January 9;189:E11-6.
Rayment J, Guthrie JL. Lee B, Whelan M, Lam K, Jamieson F, Kitai I. Culture-positive paediatric tuberculosis in Toronto, Ontario: Sources of infection and relationship of birthplace and mycobacterial lineage to phenotype. Pediatr Infect Dis J 2016 Jan: 35:13-8.
Rose W, Read S, Bitnun A, Rea E, Stephens D, Pongsamart W, Kitai I. Relating tuberculosis (TB) contact characteristics to QuantiFERON-TB-Gold and tuberculin skin test results in the Toronto pediatric TB clinic. J Pediatric Infect Dis Soc. 2015 :96-103.
Thampi N, Stephens D, Rea E, Kitai I. Unexplained deterioration during antituberculous therapy in children and adolescents: clinical presentation and risk factors. Pediatr Infect Dis J. 2012 31:129-33.