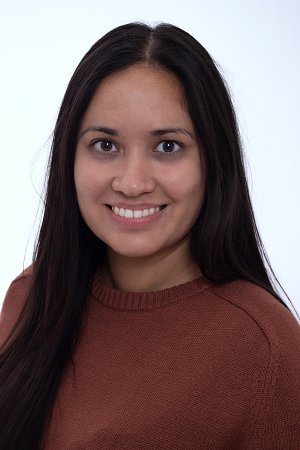 Kescha
Kazmi
Title:
Staff Physician, Division of Infectious Diseases
Designations:
MD, MPH, FRCPC, DTM&H
Alternate Contact Name:
Grace
Baiano
U of T Positions:
Assistant Professor, Department of Paediatrics
Biography
Kescha Kazmi is an Academic Clinician in the Division of Infectious Diseases at the Hospital for Sick Children and an Assistant Professor of Paediatrics at the University of Toronto. She completed her medical degree at McMaster University, Hamilton, ON, and her Master's in Public Health at Johns Hopkins University Bloomberg School of Public Health, Baltimore, MD. Kazmi completed her clinical training in paediatrics at Memorial University of Newfoundland and Labrador, infectious diseases here at SickKids and further training in tropical medicine through the Gorgas Memorial Course at the Instituto de Medicina Tropical Alexander von Humboldt, Universidad Peruana Cayetano Heredia, Lima, Peru.
Research
Dr. Kazmi's research interests include paediatric HIV, vaccine preventable infectious diseases, and tropical and travel medicine.
Education and Experience
2007-2011: Bachelor of Medical Sciences (Honours), Faculty of Science and the Schulich School of Medicine & Dentistry, Western University, London, ON, Canada
2011-2014: Doctor of Medicine, Michael G. DeGroote School of Medicine, McMaster University, Hamilton, ON, Canada.
2014–2017: Pediatric Residency, Janeway Children's Hospital and Memorial University of Newfoundland and Labrador, St. John's, NL
2017–2019: Fellowship, Pediatric Infectious Diseases, Hospital for Sick Children and University of Toronto, Toronto, ON
2019: Diploma in Tropical Medicie and Hygiene, Gorgas Memorial Institute, Lima, Peru
2019-2021: Master of Public Health, Johns Hopkins University Bloomberg School of Public Health, Baltimore, MD, USA.
2021

: American Society of Tropical Medicine and Hygiene, Certificate of Knowledge in Clinical Tropical Medicine and Travelers' Health (CTropMed

®

)