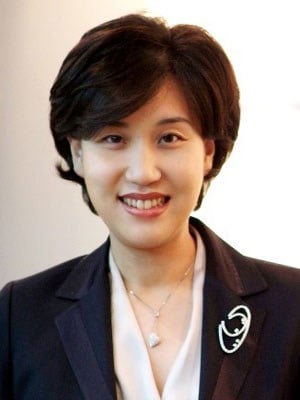 Yongah
Kim
Title:
Vice Chair, SickKids Board of Trustees
Biography
Yongah Kim is a professor at the Rotman Business School in the Strategy Area. She was a Senior Partner at McKinsey & Company for over 23 years, accumulating extensive global experience working across Asia, the United States and most recently transferring to Canada in 2015. She has a diverse set of experiences that span across digital and analytics transformation, global expansion, performance transformation, digital marketing and sales effectiveness in a wide range of industries including finance, health care, consumer and heavy industries.
Kim held a number of leadership positions at McKinsey, and has built and led multiple industry practices in Canada and Korea. In recent years she worked extensively with Canadian and U.S. financial institutions on a wide range of topics. She also has deep expertise in leadership and people development, having led a number of committees and women's initiatives at McKinsey and having served on McKinsey's Global Partner Election Committee for seven years.
Kim is a recognized thought leader on business and social issues and has the distinction of being the first Korean woman elected to partner and senior partner at McKinsey. She co-authored a book on Korean health-care reform and was the founding member and steering committee member of the Advanced Healthcare Management program (the leading hospital management program established by the Korean Doctor's Association and Seoul National University Hospital, Korea's leading Academic Medical Center). She also lectured at this health-care management program on the topics of health-care industry, hospital management and operational improvement. She has extensive experience serving a number of leading hospitals on the topic of long-term vision, strategy, operational improvement and change management.
Kim has worked extensively with banks and insurance companies on strategy, mergers and acquisitions, financial planning, marketing and performance transformation programs. During the financial crisis in Korea, she worked with the government to evaluate the business soundness and the financial stability of the nation's merchant banks. She was a member of the World Economic Forum's Global Agenda Council for Korea, a member of the Strategy Advisory Committee of the Korean Ministry of Finance and Planning and member of the Financial Advisory Committee for the Mayor of Seoul City. She holds a BA in Business Administration from Yonsei University and a MBA from Harvard Business School.
Kim joined the SickKids Board of Trustees in 2017 and is currently serving as the Vice Chair.