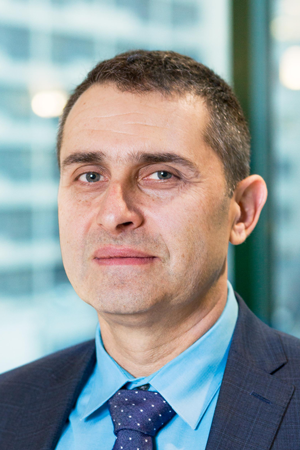 David
Lebel
Title:
Paediatric Orthopaedic Surgeon, Division of Orthopaedic Surgery
Alternate Contact Name:
Karthi
Kandiah
U of T Positions:
Assistant Professor, Department of Surgery
Biography
Dr. David Lebel graduated from Ben-Gurion University of the Negev, Beer Sheva, Medical School in Israel in 2004 and completed his fellowship at SickKids in 2012. He was the Head of Pediatric Spine Service at Dana-Dewek Children's Hospital Tel-Aviv, Israel from 2016-2018 and recruited back to SickKids in August 2018.
Being a Clinician Scientist, Dr. Lebel was involved in several studies in spine biomechanics, new technology evaluation and treatment outcomes. 
In order to provide better treatment for patients with spine deformities, Dr. Lebel conducts different studies about better post-operative pain management strategies and a translational research for better understating the etiology of scoliosis.
His main research includes fundamental treatments for reducing the development of spine deformity, improvement of the quality of care for conservative and surgically treated scoliosis patients, specifically better pain management strategies and shortened hospital stay.
Publications