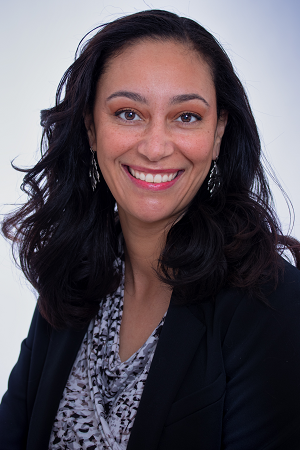 Tamorah
Lewis
Title:
Division Head, Clinical Pharmacology & Toxicology
Alternate Contact Name:
Hila
Halshtok
U of T Positions:
Associate Professor, Department of Paediatrics
Chair Positions:
Sellers Chair in Pharmacology and Pharmacogenetics
Hospital Positions
Staff Physician, Division of Neonatology
Research Positions
Senior Associate Scientist, Translational Medicine
Biography
Dr. Tamorah Lewis is a physician scientist and the Division Head for Clinical Pharmacology and Toxicology at SickKids. In this role, her goal is to advance the hospital-wide vision for Precision Child Health and collaborate with multiple clinical Divisions to research and implement precision therapeutics. She will provide clinical care in the Level IV NICU at SickKids.
Prior to this new role, Lewis was at Children's Mercy Kansas City in the Divisions of Neonatology and Pediatric Clinical Pharmacology for seven years. She worked as an attending in the Level IV NICU and led translational / clinical research in neonatal pharmacology.
Research
The goals of Lewis' research program is to bring precision therapeutics to the NICU population. Her interests include PBPK and population pharmacokinetic and pharmacodynamic investigations in neonates and children, pertaining to both drugs in common use and drugs under development. Her research focuses on the intersection between ontogeny and pharmacogenetic effects on the PK and PD of drugs in infants and neonates. In addition, she aims to bring model-informed precision dosing to pediatric populations.
Education and experience
2015: PhD in Clinical Investigation (clinical research methodology), The Johns Hopkins Bloomberg School of Public Health, Baltimore, MD
2010–2014: Dual fellowship training in Neonatal/Perinatal Medicine and Clinical Pharmacology, The Johns Hopkins University School of Medicine, Baltimore, MD
2007–2010: Categorical Pediatric Residency, The Johns Hopkins University School of Medicine, Baltimore, MD
2003–2007: M.D. The Johns Hopkins University School of Medicine, Baltimore, MD
Achievements
2019–2022: Board of Directors, American Society of Clinical Pharmacology and Therapeutics
2019–present: Executive Committe, American Academy of Pediatrics Section of Clinical Pharmacology & Therapeutics
Publications