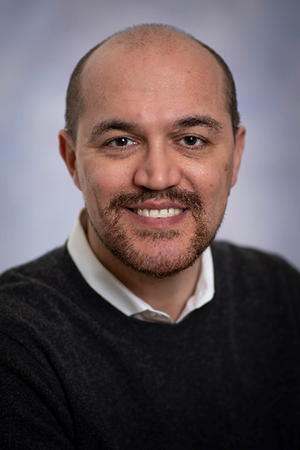 Davide
Marini
Phone:

Email:

Alternate Contact Name:

Jaclyn

Cucchiella

Alternate Phone:

Alternate Email:
Biography
Davide is Paediatric Cardiologist who joined The Hospital for Sick Children (SickKids) in 2016. He studies the impact of congenital heart diseases on brain development in fetuses, newborns and children by using MR technology.
Davide completed his medical and paediatric training at the University of Verona, Italy, where he also obtained a PhD in Multimodal Imaging. He has worked as paediatric cardiologist and assistant professor in paediatric radiology in Paris, France, at the Hôpital Necker - Enfantes Malades, in Rome, at the Ospedale Pediatrico Bambino Gesù, and in Turin at the Ospedale Infantile Regina Margherita, both in Italy.
Research
The goal of Dr. Marini's research is to improve the neurodevelopmental outcome in patients with congenital heart disease. He aims to investigate the pathophysiology of congenital heart diseases on brain maturation and growth, from the fetal life across the childhood until the adult age using cardiac and brain MRI.
Marini believes that longitudinal studies using advanced imaging and neurodevelopmental assessment might identify modifiable risks factors for impaired neurodevelopmental outcome that are common in this population. In conjunction with observational studies in human patients, by using animal models, Marini wants to develop therapeutic strategies to mitigate against the adverse neurodevelopmental sequela of congenital heart disease.
Education and experience
2016–2019: Clinical Research Fellow, Paediatric Cardiology, The Hospital for Sick Children, Toronto, ON, Canada
2013–2016: Physician, Paediatric Cardiology, Ospedale Infantile Regina Margherita, Turin, Italy
2012–2013: Physician, Paediatric Cardiology, Ospedale Pediatrico Bambino Gesù, Rome, Italy
2009–2012: Physician, Paediatric Cardiology, Ospedale Infantile Regina Margherita, Turin, Italy
2008–2009: Physician, Paediatric Cardiology, Hôpital Necker-Enfants Malades, Paris, France
2007–2008: Chef de Clinique – Assistant (Assistant Professor) in Paediatric Radiology, Hôpital Necker-Enfants Malades, René Descartes, Univérsité Paris V, Paris, France
2005–2007: Fellow in Paediatric Cardiology, Hôpital Necker-Enfants Malades, Paris, France
2003–2005: Resident in Paediatrics, University of Verona, Italy
Achievements
2014: Angelo Soro Award, Italian Society Congress of Paediatric Cardiology (SICP), Riva del Garda, Trento, Italy.
2010: Giancarlo Rastelli Award, Italian Society Congress of Paediatric Cardiology (SICP), Milan, Italy.
2010: Cum laude Award, 44° Congresso Nazionale SIRM (44th Italian Society of Radiology's National Congress), Verona, Italy.
2007: Federico Marsico Award, Italian Society Congress of Paediatric Cardiology (SICP) with Off label use of a gastric banding for an adjustable pulmonary artery banding, Bergamo, Italy.
2007: Best Poster Award, - coauthor - 42th Annual Meeting of the Association for European Paediatric Cardiology (AEPC) - Warsaw, Poland
Publications