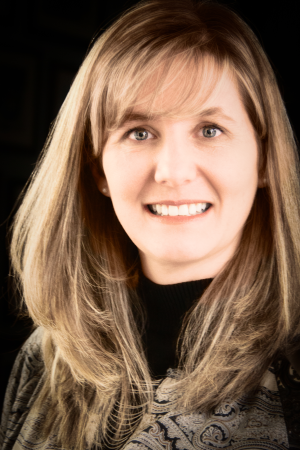 Elka
Miller
Title:
Paediatric Neuroradiologist, Department of Diagnostic Imaging
Alternate Contact Name:
Silpa
Nair
U of T Positions:
Professor, Department of Medical Imaging
Other Positions:
President, Canadian Society of Paediatric Radiology (CanSPR)
Biography
Dr. Elka Miller is a Staff Paediatric Neuroradiologist at The Hospital for Sick Children (SickKids), Toronto, Canada. She is a professor of the Department of Medical Imaging at the University of Toronto. Miller's main clinical and research activities are in fetal and neonatal imaging.
Education and experience
2023–Present: Staff Paediatric Neuroradiologist, The Hospital for Sick Children (SickKids), Toronto, ON, Canada
2009–2022: Staff Paediatric Radiologist and Neuroradiologist, Medical Imaging Department, Children's Hospital of Eastern Ontario (CHEO), Ottawa, ON, Canada
2009–2022: Research Director, Medical Imaging Department, Children's Hospital of Eastern Ontario (CHEO), Ottawa, ON, Canada
2011–2022: Chief and Medical Director, Medical Imaging Department, Children's Hospital of Eastern Ontario (CHEO), Ottawa, ON, Canada
2018–2020: Medical Staff Executive, President, Children's Hospital of Eastern Ontario (CHEO), Ottawa, ON, Canada
2016–2018: Medical Staff Executive, Vice-President, Children's Hospital of Eastern Ontario (CHEO), Ottawa, ON, Canada
2014–2016: Medical Staff Executive, Secretary Treasure, Children's Hospital of Eastern Ontario (CHEO), Ottawa, ON, Canada
2008–2009: Staff Paediatric Radiologist and Neuroradiologist, Department of Radiology, McMaster University Medical Centre, Hamilton Health Sciences, Hamilton, ON, Canada
2007–2008: Paediatric Radiology Fellowship, University of Toronto (The Hospital for Sick Children), Toronto, ON, Canada
2006–2007: Paediatric Neuroradiology Fellowship, University of Toronto (The Hospital for Sick Children), Toronto, ON, Canada
2002–2006: Staff Radiologist, Radiology Department, Paediatric Unit, Tel Aviv Sourasky Medical Centre, Tel Aviv, Israel
2002–2006: Staff Radiologist (Part-Time), Kupat Holim Maccabi (Public Health Care System), Tel Aviv, Istrael
2001–2002: Chief Resident, Diagnostic Radiology, Tel Aviv Sourasky Medical Centre, Tel Aviv, Israel
1997–2002: Radiology Residency, Tel Aviv Sourasky Medical Centre, Tel Aviv, Israel
1996–1997: Rotating Internship, Sharon Hospital, Petah Tikva, Israel
1994–1995: Rotating Internship, University of Costa Rica
1994: MD, University of Costa Rica, San Jose, Costa Rica
1993: Bachelor of Science, University of Costa Rica, San Jose, Costa Rica
University appointments
2023–Present: Full Professor, Department of Medical Imaging, University of Toronto, ON, Canada
2021–2023: Full Professor, Ottawa University, Ottawa, ON, Canada
2014–2021: Associate Professor, Ottawa University, Ottawa, ON, Canada
2009–2014: Assistant Professor, Ottawa University, Ottawa, ON, Canada
2008–2009: Assistant Professor, McMaster University Medical Centre, Hamilton, ON, Canada
Publications