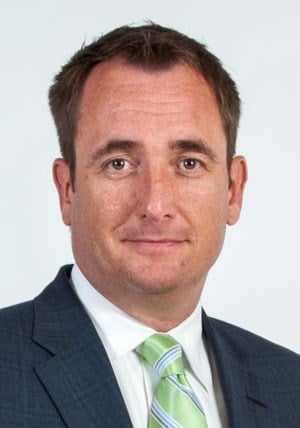 Jeff
Mainland
Title:
Executive Vice-President
Alternate Contact Name:
Flocy
Dias
Biography
Accomplished senior health care executive in high-profile, complex public sector organizations, Jeff Mainland now has fifteen years' experience in paediatric academic health science centres. He has past experience in the Ontario Public Service, the Office of the Deputy Premier for the Province of Ontario, and various hospital settings in clinical roles.
Mainland has a broad base of experience in managing people, strategy, operations, finances, change, quality improvement, safety, analytics, risk and communications. He holds extensive government relations experience and intimate knowledge of government ministry operations and political decision-making.
Education
2014: Certificate in Merger Integration, Pritchett Consulting, Dallas, TX
2005: Master of Business Administration, Queen's University, Kingston, ON
2003: Certificate in Strategy Development and Execution Palladium Group in association with Kaplan and Norton from Harvard Business School, Boston, MA
1994: Diploma in Nuclear Medicine Technology Michener Institute for Applied Health Sciences, Toronto, ON
1992: Honours Bachelor of Science, Human Kinetics University of Guelph, Guelph, ON
Experience
2012 – present: Executive Vice President, Strategy, Quality, Performance and Communications, SickKids, Toronto, ON
2008 – 2012: Vice President, Strategy, Performance and Communications, SickKids, Toronto, ON
2004 – 2007:

Director, Office of Strategy Management, SickKids, Toronto, ON

2002 – 2003: Chief of Staff, Deputy Premier and Minister of Education, Government of Ontario, Toronto, ON
1999 – 2002: Executive Officer, Office of the Chief Coroner
1994 – 1999: Forensic Pathology Assistant (part-time), Ministry of the Solicitor General, Toronto, ON
1994 – 1999: Medical Radiation Technologist – Nuclear Medicine, St. Mary's General Hospital,

Kitchener, ON