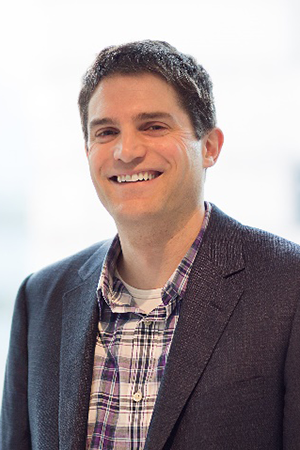 Mark
McVey
Title:
Anesthesiologist, Department of Anesthesia and Pain Medicine
Designations:
MD, PhD, FRCPC
Alternate Contact Name:
Emma
Spence
U of T Positions:
Assistant Professor, Department of Anesthesia and Pain Medicine
Research Positions
Associate Scientist Track Investigator
Biography
Dr. McVey is a practicing Anesthesiologist with an interest in transfusion medicine and patient blood management (PBM). Clinically he is the Departmental Paediatric Anesthesia liaison with the blood bank and is a co-lead with the Paediatric Anesthesia spine program. McVey's research program investigates topics relevant to transfusion medicine and PBM including: transfusion-related acute lung injury (TRALI), platelet biology, perioperative anemia and developing tools for assessing fibrinolysis.
Research
Mark McVey's translational research program investigates biomarkers, prevention and treatment of TRALI. McVeyinvestigates TRALI using cellular and animal models as well as patient epidemiological studies. He is investigating mechanisms of TRALI which involve extracellular vesicles and sphingolipids.
Beyond TRALI, McVeyis additionally investigating prevention and treatment of perioperative anemia with several active clinical studies.
Lastly, McVey in collaboration with McMaster University in Hamilton ON, and Ryerson University in Toronto ON is developing novel spectrophotometric and photoacoustic based strategies for monitoring fibrinolysis (the breakdown of blood clots) to improve treatment of severe bleeding and ultimately reduce the need for transfusion of blood.
Education and experience
2014–2019: Phd, Department of Physiology, University of Toronto, Toronto, ON
2014–2015: Paediatric Anesthesia Clinical Fellow Hospital for Sick Children, University of Toronto Department of Anesthesia and Pain Management, Toronto ON
2009–2014: Post Graduate Training Anesthesia FRCPC University of Toronto, Department of Anesthesia and Pain Management, Toronto ON
2005–2009: Doctor of Medicine University of Toronto, Toronto ON
2001–2004: Master of Science Department of Cellular and Molecular Medicine. University of Ottawa, Ottawa ON
Achievements
2016–2019: CIHR Vanier Scholarship
Funding
Co-Investigator - The Artificial Placenta Project Grant Canadian Institute of Health Research (CIHR)