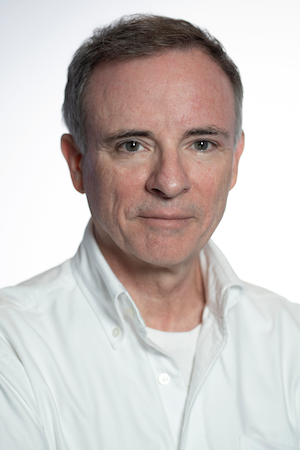 Michael F.
Moran
Title:
Scientific Director, SPARC BioCentre
Alternate Contact Name:
Chloe
Carreiro
U of T Positions:
Professor, Department of Molecular Genetics
Research Positions
Senior Scientist, Cell Biology
Affiliate Scientist, Princess Magaret Cancer Centre, University of Health Network

Biography
Dr. Moran completed his PhD in Biochemistry at the National Cancer Institute of Canada's Cancer Research Laboratory at the University of Western Ontario. He was an NCIC Fellow at Mount Sinai Hospital (1986-1990), and then joined the University of Toronto in 1990 in the Banting and Best Department of Medical Research, and the Department of Molecular and Medical Genetics and was awarded tenure in 1995. He was an NCIC Scientist from 1991-97 and an MRC/Canadian Institutes for Health Research Investigator from 1997-2002.
Dr. Moran has served on various granting agency study sections related to cancer and consulted and collaborated with pharmaceutical and biotechnology companies in the area of drug discovery. Dr. Moran helped found the companies Ocata Proteomics and MDS Proteomics and served as Chief Scientific Officer.
Research
Dr. Moran's research focus, publications, and invited seminars have addressed the intracellular signaling networks that control growth, survival, and spreading of tumours, and how drugs may be designed to target key components in these molecular networks. His group uses proteomics technologies including mass spectrometry and bioinformatics to identify and characterize proteins activated in cancers, and to determine drug mechanisms of action.
Education and experience
2015–Present: Senior Scientist, Cell Biology Program, SickKids Research Insitute
2004–2015: Senior Scientist, Molecular Structure & Function Program, SickKids Research Institute
2004–Present: Scientific Director, SPARC BioCentre (nee APTC), SickKids Research Institute
1990–Present: Assistant/Associate/Full Professor, Department of Molecular Genetics, and Banting and Best Department of Medical Research, University of Toronto
1987: PhD, Biochemistry, National Cancer Institute of Canada (NCIC) Cancer Research Laboratory, University of Western Ontario
1982: B.Sc., Biochemistry, University of Western Ontario
Achievements
2018–Present: Chair, Canadian Cancer Society Advisory Council on Research (ACOR)
2016–2020: President and Chair, Board of Directors, Canadian National Proteomics Network (CNPN)
2012–2019: Canada Research Chair (Tier 1) in Biochemistry/Molecular Signatures
2005–2012: Canada Research Chair (Tier 1) in Biochemistry/Molecular Therapeutics
Publications
Canadian Cancer Society
Canadian Foundation for Innovation
Leukemia and Lymphoma Society
Canadian Institutes of Health Research
Genome Canada
Natural Sciences and Engineering Research Council of Canada
Terry Fox Foundation Research Institute
Ontario Research Fund