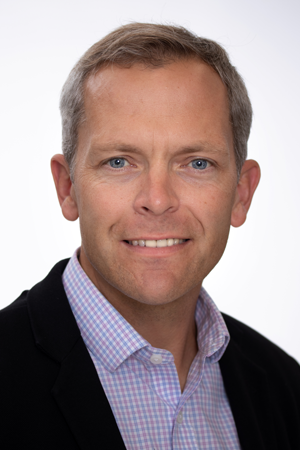 Roman
Melnyk
Title:
Senior Scientist, Molecular Medicine
U of T Positions:
Associate Professor, Department of Biochemistry
Research Positions
Co-Director, SPARC Drug Discovery Facility
Biography
Dr. Melnyk's research focuses largely on bacterial toxins; on their role in disease, on their druggability, and on their potential as drug-delivery vectors. His doctoral studies at the University of Toronto (Supervisor: Dr. Charles Deber) focused on understanding how proteins and peptides interact with biological membranes. In his postdoctoral studies at Harvard Medical School (Supervisor: Dr. John Collier)
Melnyk uncovered important structural and functional features of bacterial toxins that allowed them to penetrate target cells and caused disease. After his postdoctoral studies, he accepted a position as a Sr. Scientist at Merck & Company, where he led teams of scientists in drug discovery programs that ranged from pre-clinical discovery to clinical translation. This experience has uniquely positioned him to conduct translational research as an independent investigator at The Hospital for Sick Children, where he has been since 2011.
Research
Bacterial protein toxins can play an important role in the establishment and propagation of numerous infectious diseases. The most potent toxins, including diphtheria, tetanus and anthrax toxins are multi-functional proteins that possess the remarkable ability to direct their own entry into cells through the formation of protein-conducting pores in the host membrane, through which the highly toxic enzymatic subunits traverse through. Since bacterial toxins are often solely responsible for the symptoms of many diseases, blocking their action on mammalian cells represents an attractive approach to potentially treat the symptoms of these devastating bacterial diseases.
Using chemical biology and targeted drug discovery approaches combined with molecular biophysics and structural analysis we seek to identify and validate host & toxin targets and discover small molecule hits for further exploration and development. In addition, owing to the unique ability of these toxins to specifically and efficiently deliver their toxic enzymes into cells, an often-insurmountable task for many protein-based drugs, we aim to develop toxin-delivery platforms to shuttle otherwise non-cell penetrant therapeutics into cells.
Education and experience
1993–1998: B.Sc. in Biochemistry, McMaster University (co-op)
1998–2004: PhD in Biochemistry, University of Toronto
2004–2006: Postdoctoral Fellow, Harvard Medical School
2006–2011: Senior Scientist, Merck Frosst Canada, Merck & Company
Achievements
Editorial board, Toxins
Early Researcher Award, Ontario Ministry of Economic Development and Innovation
National Research Excellence Award, Harvard Medical School
CIHR doctoral studentship
NSERC industrial research fellowship