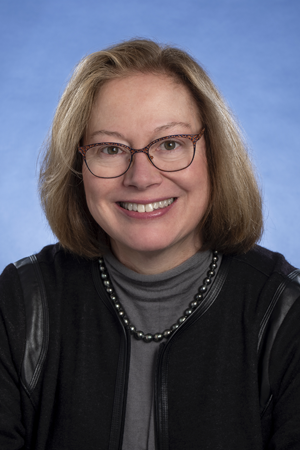 Sarah
Muttitt
Title:

Vice-President and Chief Information Officer

Designations:

MD FRCPC, MBA

Phone:

Email:

Alternate Contact Name:

Leah

Paterson

Alternate Phone:

Alternate Email:
Biography
Dr. Sarah Muttitt has more than thirty years of health-care experience with almost twenty years in the eHealth field. Sarah graduated from medicine at the University of Alberta and completed a master of business administration.
Sarah was Vice-President of Innovation and Adoption at Canada Health Infoway before joining Singapore's Ministry of Health as Chief Information Officer, responsible for the implementation of the National Electronic Health Record. Upon her return to Canada, Sarah served as Chief Medical Information Officer at Alberta Health Services and in 2015, Sarah was appointed Vice-President & Chief Information Officer at SickKids. In January 2020, Dr. Muttitt was appointed the joint Vice-President and Chief Information Officer for both SickKids and the University Health Network (UHN).
Education and Experience
2020-present: Vice-President and Chief Information Officer, University Health Network, Toronto, ON
2018- present: Vice-President and Chief Information Officer, Kids Health Alliance, Toronto, ON
2015-present: Vice-President and Chief Information Officer, SIckKids, Toronto, ON
2013-2015: Chief Medical Information Officer, Alberta Health Services, Edmonton, AB
2013: Senior Provincial Director, Clinical Information Systems, Alberta Health Services, Edmonton, AB
2012-present: President and Principal Consultant, Sigma Mu Consulting, Edmonton, AB
2007-2012: Chief Information Officer, MOH Holdings Pte. Ltd., Singapore
2007-2012: Senior Director (CIO), Infocomm Division, Ministry of Health, Singapore
2007-2011: Senior Director, Healthcare Cluster, Infocomm Development Authority of Singapore
2006-2007: Vice-President, Innovation & Adoption, Canada Health Infoway, Toronto, ON
2004-2006: Group Director, Investment Strategy & Planning, Canada Health Infoway, Toronto, ON
2003-2004: Director, MBTelehealth, Winnipeg Regional Health Authority, Winnipeg, MB
2004: Assistant Professor, Dept. Paediatrics and Child Health, University of Manitoba, Winnipeg, MB
2001-2003: Director and Senior Telehealth Consultant, TecKnowledge Professional Services, A Division of Adcom Videoconferencing, Edmonton, AB
1998-2001: Director- Western Region and Director- Sales Support Team, Senior Telehealth Consultant, TecKnowledge Healthcare Systems Inc, Edmonton, AB
1996-1998: Vice-President, Mayatek Inc. Toronto, ON
1993-1996: Medical Director, Magee Clinic, Director, Clinical Evaluation Unit, Mayatek Inc., Toronto, ON
1989-1993: Staff Neonatologist, Division of Newborn Medicine, Assistant Professor, Department of Pediatrics, University of Alberta, Edmonton, AB
1988-1989: Staff Neonatologist, SickKids; Assistant Professor, University of Toronto, Toronto, ON
Publications