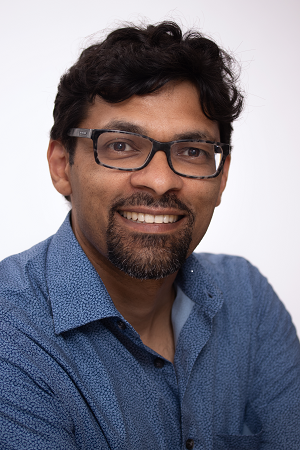 Theo
Moraes
Title:
Clinician Scientist, Translational Medicine
Designations:
MD, PhD, FRCPC
Alternate Contact Name:
Jennifer
Courneyea
U of T Positions:
Associate Professor, Department of Paediatrics
Hospital Positions
Staff Physician, Respiratory Medicine
Biography
Dr. Theo Moraes graduated from medical school in 1997 (Toronto) and then completed his paediatric residency (Kingston) and paediatric respirology fellowship (Toronto) before pursuing his PhD in the laboratory of Dr. Gregory Downey and a postdoctoral fellowship with Dr. Tania Watts. His research focuses on respiratory epithelial biology, respiratory viruses, asthma and cystic fibrosis.
Moraes is the Toronto Site Director for the CHILD Cohort Study, a prospective longitudinal birth cohort study that aims to understand the genetic and environmental determinants of asthma and allergy. He is a member of the Program for Individualized CF Therapy (CFIT) which aims to advance personalised therapy in CF. His outpatient clinics include the Severe Asthma clinic, the Chronic Lung Disease of Prematurity clinic and the Aerodigestive clinic. He is a member of the Tobacco Action Committee at the American Thoracic Society and has a long-standing interest in advocacy around smoking and vaping cessation.
Research
Theo Moraes is the site Director of the CHILD Study, a birth cohort involving almost 3,500 kids and their families. This study is helping us understand why some people get sick with different diseases including asthma and allergies. Moraes also runs a lab that studies lung epithelial cells; the cells that line the airways of our lungs. In this area he has projects focused on respiratory viruses, asthma, CF and vaping.
Education and experience
1993–1997:

MD

, Doctor of Medicine, Faculty of Medicine, University of Toronto, Toronto, Ontario, Canada. 

 

1997

–

2000

:

P

a

ediatrics

Residency, Queen's University, Kingston

2000–

2002

:

P

a

ediatric

Respirology

Fellowship, SickKids, Toronto

2003–

2008

:

Staff

Respirologist

, (Part-time), SickKids, Toronto

2002–

2007

:

Doctorate

, Doctor of Philosophy, Institute of Medical Science, University of Toronto, Toronto, Ontario, Canada

2007–

2008

:

Postdoctoral

Fellowship, Department of Immunology, University of Toronto, Toronto, Ontario, Canada

2008–present: Staff

Respirologist

, SickKids
Achievements
2019: Dr. Melvin Wise Lecture in Pediatric Respirology. Montreal Children's Hospital, Division of Respirology, Montreal, Quebec, Canada
2018: Paul Man Lectureship, Alberta Respiratory Centre, University of Alberta, Edmonton, Alberta, Canada
Publications
May 2020–May 2021:

Co-Principal Investigator. Rapid research in the CHILD Cohort to inform Canada's response to the COVID-19 pandemic: investigating the prevalence and predictors of SARS-CoV-2 infection, and the health and psychosocial impact of the COVID-19 pandemic on Canadian families. Op Grant: COVID-19 Rapid Research FO - Social Policy and Public Health Responses.

April 2020

–

April 2021

:

Co-Investigator.

 Immune Responses to COVID-19: Correlates Across the Age Spectrum. Toronto COVID-19 Action Initiative. 

April 2020

–

Mar

ch

2024

:

Co-Investigator.

Causational Roles of the Gut Microbiome

in Childhood Asthma: Leveraging the CHILD Cohort Study. CIHR Team Grant: Canadian Microbiome Initiative 2: Research Teams.

Aug

.

2019–Aug

.

2021

:

Co-Principal Investigator.

Does microbe

infection influence nasal epithelial cell culture quality? 2019 Synergy Grants Competition.

Jul

y

2018–Jun

e

2023

:

Co-Investigator.

Cell Therapy for Pulmonary Diseases. National Sanitarium Association – Innovative Research Program.

May 2018–May 2020

:

Principal Investigator.

Improving W1282X CFTR airway epithelial cell function with small molecules. Emily's Entourage Catalyst for Cure Grant.

Jan

.

2018–Jan

.

2020

:

C

o-Applicant.

Personalized Therapy for Individuals with Cystic Fibrosis. Genome Canada – LSARP.

Sep

t.

2017–

Sep

t.

2020

:

Co-Applicant.

Testing a novel approach to generate airway epithelial cells from induced pluripotent cell (iPSC) lines for CFTR functional assessment.  CF Canada – SickKids Program for Individualized CF Therapy: 2017 Synergy Grant Competition.