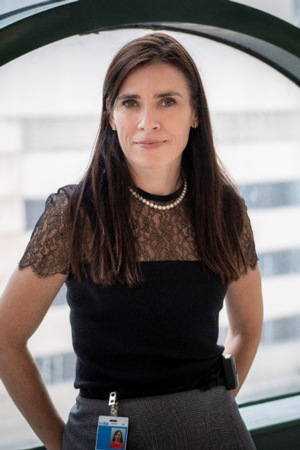 Lynne
Nield
Title:
Staff Cardiologist
Designations:
MD, FRCP(C)
Alternate Contact Name:
Shelley
Kahn
U of T Positions:
Associate Professor, Department of Paediatrics
Biography
Dr. Lynne Elizabeth Nield graduated from Queens University Medical School in 1994. She did her Paediatrics Residency training in Vancouver at the University of British Columbia, and completed her Paediatric Cardiology Fellowship at The Hospital for Sick Children (SickKids) in Toronto, Ontario in 2000. Dr. Nield has expertise in Paediatric Echo and Fetal Echocardiography.
She has been working at Michael Garron Hospital since 2000, and also holds positions at SickKids' Division of Cardiology, and Sunnybrook Health Science Centre in the Maternal and Newborn Unit. Dr. Nield has also been involved in the fellowship teaching program since she became a staff member at SickKids. She also does clinical research in the field of Fetal Cardiology and Echocardiography.