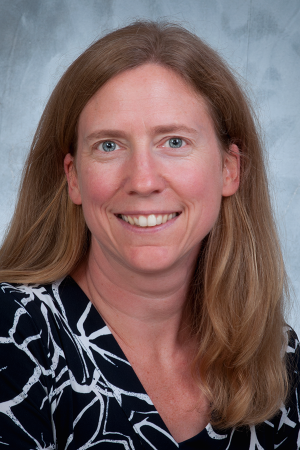 Angela
Punnett
Title:
Staff Physician, Haematology/Oncology
U of T Positions:
Associate Professor, Department of Paediatrics
Hospital Positions
Director, Undergraduate Medical Education (Paediatrics)
Associate Director, Training Program (Subspecialty), Paediatric Haematology/Oncology
Research Positions
Project Investigator
Child Health Evaluative Sciences
Biography
Dr. Punnett is a Staff Oncologist within the Leukemia/Lymphoma Program in the Division of Haematology/Oncology and Associate Professor in Paediatrics at the University of Toronto. She is a Clinician Educator and current Director of Undergraduate Medical Education for Paediatrics at the University of Toronto.  Dr. Punnett completed MD at the University of Toronto and Paediatrics Residency at the University of Michigan, Ann Arbor. She returned to the University of Toronto for fellowship training in Paediatric Haematology/Oncology at SickKids. 
Research
Punnett leads and participates in clinical research in childhood leukemia and lymphoma and is a member of the COG steering committee for Hodgkin Lymphoma. As a clinician educator, she is involved in education scholarship with collaborators in the Department of Paediatrics and nationally.
Education and experience
1996–2000: Physician, Paediatrics, University of Michigan, Ann Arbor MI
2000–2003: Physician, Pediatric Hematology/Oncology Fellows, University of Toronto, Toronto, ON
Publications
View a full list of Angela Punnett's publications
Funding
Paediatric Consultants
Paediatric Oncology Group of Ontario
Physician Services Incorporated
Garron Family Cancer Centre
Candlelighters
C17 Canada
University of Toronto Provost's Instructional Technology Innovation Fund