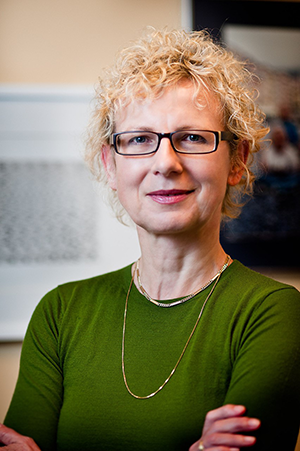 Zdenka
Pausova
Title:
Senior Scientist, Translational Medicine
Alternate Contact Name:
Sara
Chowns
U of T Positions:
Professor, Departments of Physiology and Nutritional Sciences
Biography
Dr. Zdenka Pausova received her medical degree at Purkyne (now Masaryk) University in Brno, Czech Republic. She trained in internal medicine in the Institute of Clinical and Experimental Medicine in Prague, Czech Republic, and in genetics at McGill University and the University of Montreal in Montreal, Canada.
Research
Dr. Pausova's research investigates the relationships between cardiometabolic and brain health across lifespan, combining clinical and preclinical studies.
Dr. Pausova leads cardiovascular and genetic components of the Saguenay Youth Study, which is a longitudinal, two-generational study of 2,000 adolescents and their parents, investigating the etiology, early stages and trans-generational trajectories of common cardiometabolic and brain diseases. The study combines deep 'systems' phenotyping (including magnetic resonance imaging of the brain and body) with multi-omics assessments. It involves a multidisciplinary team of researchers from six Canadian universities.
Dr. Pausova's research group partners with research groups from the USA and Europe through international consortia, such as CHARGE, BRIDGET and ENIGMA.
Dr. Pausova lab's main findings suggest that (i) excess body fat (and visceral fat in particular) associates adversely with cardio-metabolic health, brain structure and cognition already during adolescence; (ii) early life modifiers of the brain-reward system relate to both obesogenic eating and illicit drug use; and (iii) early (pre-natal and post-natal) and late (adolescent) environments shape the brain to influence brain 'biological reserve' in adulthood.
Education and experience
1980–1986: Medical School, Purkyne (Masaryk) University, Brno, Czech Republic
1986–1990: Resident, Internal Medicine, Institute of Clinical and Experimental Medicine, Prague, Czech Republic
1990–1995: Postdoctoral Research Fellow, McGill University, Montreal, Canada
1996–1998: Postdoctoral Research Fellow, University of Montreal, Montreal, Canada
1998–2004: Assistant Professor, Centre hospitalier de l'Université de Montréal, Montreal, Canada
2003–Present: Co-director of the Saguenay Youth Study
2005–2009: Principal Research Fellow, School of Biomedical Sciences, University of Nottingham, Nottingham, United Kingdom
2010–2013: Scientist, SickKids Research Institute, Toronto, Canada
2010–2015: Associate Professor, Department of Nutritional Sciences, University of Toronto, Toronto, Canada
2013–Present: Senior Scientist, SickKids Research Institute, Toronto, Canada
2015–Present: Professor, Department of Physiology, University of Toronto, Toronto, Canada
2015–Present: Professor, Department of Nutritional Sciences, University of Toronto, Toronto, Canada
2020–Present: Professor, Institute of Medical Science, University of Toronto, Toronto, Canada
Achievements
2005: Award for Excellence in Research, Heart and Stroke Foundation of Canada
2012–Present: Fellow of the American Heart Association
Publications