Etienne
Sochett
Title:
Staff Physician, Division of Endocrinology
Designations:
MB, ChB, FRCPC
Alternate Contact Name:
Harriet
Georgas
U of T Positions:
Associate Professor, Department of Paediatrics
Research Positions
Project Investigator
SickKids Research Institute
Biography
Dr. Etienne Sochett received his medical degree at the University of Pretoria in South Africa. He currently serves as a Staff Endocrinologist and is the Co-Director of the Bone Health Clinic at The Hospital for Sick Children (SickKids).
Research
Dr. Sochett conducts research in a variety of areas with a special interest in the early pathophysiology of diabetic nephropathy in adolescents with type 1 diabetes, the genetic contribution to juvenile idiopathic osteoporosis, idiopathic infantile hypocalcaemia and glucocorticoid induced osteoporosis.
Education and experience
1968–1974: Doctor of Medicine, Medicine/Surgery, University of Pretoria, Pretoria, South Africa
1974–1979: Diploma in Child Health, Paediatrics, University of Witwatersrand, Johannesburg, South Africa
1978–1982: Fellow, College of Physician In Paediatrics of South Africa, South Africa
1984–1986: Fellow, Royal College of Physician of Canada, Ottawa, Ontario
1987–Present: Paediatric Endocrinologist, Paediatrics, The Hospital for Sick Children, Toronto, Ontario
2003–Present: Project Investigator, Research Institute, The Hospital for Sick Children, Toronto, Ontario
2004–Present: Associate Professor, Paediatrics, University of Toronto, Toronto, Ontario
2009–Present: Co-Director, Bone Health Centre, The Hospital for Sick Children, Toronto, Ontario
Publications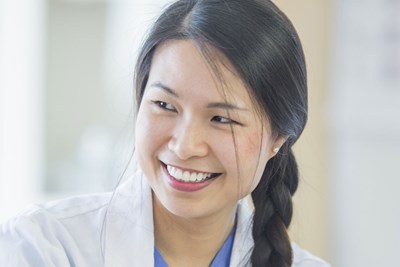 We're a strong interdisciplinary team specializing in endocrinology and diabetes.