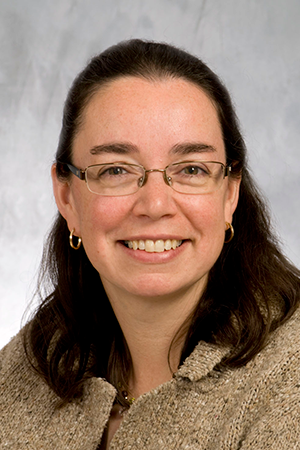 Michelle
Shouldice
Title:
Division Head, Paediatric Medicine, Division Head, Adolescent Medicine
Designations:
M.Ed., MD, FRCPC, FAAP
Alternate Contact Name:
Ashley
Baiao
U of T Positions:
Associate Professor, Department of Paediatrics
Biography
Dr. Michelle Shouldice is a general paediatrician and educator with a background and training in child development and child maltreatment. She is Division Head for Paediatric Medicine at the Hospital for Sick Children and also the Interim Division Head for Adolescent Medicine. Dr. Shouldice is passionate about improving care for children and youth with combined physical, behavioural and mental health concerns, and in advocating for the needs of vulnerable paediatric population. She is a member of the executive steering committee for the SickKids' mental health strategy. Her own clinical area of focus is to provide care for children and youth with physical health conditions, who require support for behavioural, developmental or mental health symptoms, including patients with possible diagnoses of PANDAS or PANS. She also works with Suspected Child Abuse and Neglect Program, providing medical assessment of children and youth who may have experienced violence of maltreatment.
Education and experience
2016: Diplomate of the American Board of Pediatrics, Subspecialty certification in Child Abuse Pediatrics
1998: Fellow of the Royal College of Physicians and Surgeons of Canada, Specialty certification in Pediatrics
1997: American Board of Pediatrics, Pediatric certification
1996: LMCC (Part 2), Medical Council of Canada, 1996
1994: LMCC (Part 1), Medical Council of Canada
1991–1994: MD, McMaster University, Hamilton, Ontario
Achievements
2019:

University of Toronto Fred Falls Award for Distance Learning Image Sim - on line image interpretation learning system. Shouldice, M, Collaborator
2015: Richard Rowe Award for Clinical Excellence, SickKids
2012: POWER Teacher –for outstanding contributions to postgraduate teaching, Department of Pediatrics, SickKids, University of Toronto
2011: Robert Hilliard Award for Excellence in Paediatric Medicine Education, Division of Paediatric Medicine, SickKids

1997:

Saunders Prize for Clinical Pediatrics, SickKids
Publications