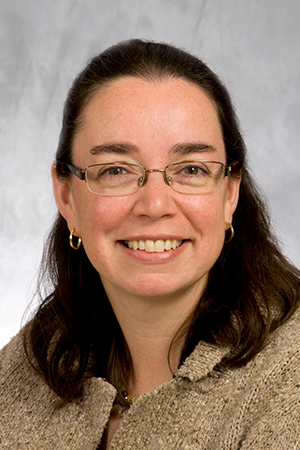 Michelle
Shouldice
Title:
Head, Division of Adolescent Medicine
Designations:
M.Ed., MD, FRCPC, FAAP
U of T Positions:
Associate Professor, Department of Paediatrics
Biography
Dr. Michelle Shouldice completed a pediatric residency at The Hospital for Sick Children (SickKids) in 1998, followed by a clinical fellowship in neurodevelopmental pediatrics and child maltreatment. She has worked as a staff pediatrician at SickKids since 1999 and is the current Division Head for Paediatric Medicine and Adolescent Medicine.
As a pediatrician and educator, Michelle has been instrumental in addressing the broad health concerns of vulnerable children and families, and specifically in developing the field of child maltreatment practice in Canada. She provides consultations and medical care for children who may have experienced abuse, assault and neglect, as well as children with neurodevelopmental disorders. In her role as an educator, she teaches, mentors and develops innovative curricula in these fields of practice. She has led the development of national standards of practice and training for pediatricians who provide specialized child maltreatment assessment, care and expert opinions. As an expert in her field, she has made numerous appearances in both family and criminal court.
Education and experience
2009: Diplomate of the American Board of Pediatrics, Subspecialty certification in Child Abuse Pediatrics
1997: American Board of Pediatrics, Pediatric certification
1996: LMCC (Part 2), Medical Council of Canada, 1996
1994: LMCC (Part 1), Medical Council of Canada
1991–1994: MD, McMaster University, Hamilton, Ontario
Achievements
2019:

University of Toronto Fred Falls Award for Distance Learning Image Sim - on line image interpretation learning system. Shouldice, M, Collaborator
2015: Richard Rowe Award for Clinical Excellence, SickKids
2012: POWER Teacher –for outstanding contributions to postgraduate teaching, Department of Pediatrics, SickKids, University of Toronto
2011: Robert Hilliard Award for Excellence in Paediatric Medicine Education, Division of Paediatric Medicine, SickKids

1997:

Saunders Prize for Clinical Pediatrics, SickKids
Publications