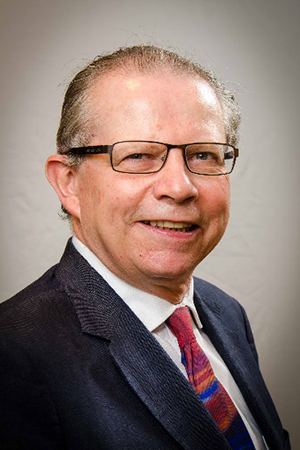 Phil
Sherman
Title:
Senior Scientist Emeritus, Cell Biology
Alternate Contact Name:
Katherne
Johnson-Henry
U of T Positions:
Professor-Emeritus of Paediatrics, Medical Science, and Nutritional Sciences, University of Toronto
Chair Positions:
Canada Research Chair (Tier 1) in Gastrointestinal Disease
Biography
Philip Sherman is paediatric gastroenterologist at The Hospital for Sick Children, University of Toronto, where he has been on faculty since 1984. Sherman is a Past-President of the North American Society of Pediatric Gastroenterology, Hepatology and Nutrition and Past-President of the Canadian Association of Gastroenterology.

He is the recipient of a Canada Research Chair (tier 1) in Gastrointestinal Disease (2001-22). Sherman was Scientific Director of the Canadian Institutes of Health Research Institute of Nutrition, Metabolism and Diabetes (2009-2017). His research interest focuses on epithelial cell signaling responses in settings of intestinal injury and inflammation.
Research
The Sherman laboratory currently studies the mechanisms by which probiotics, prebiotics, and human milk oligosaccharides reduce intestinal injury and promote gut repair. For these studies, the laboratory employs reductionist models of polarized epithelia, animal models of colitis, and partners with others for clinical trials in human subjects.
Education and experience
1974–1977: Medical School, U. Calgary, Calgary, AB
1977–1980: Paediatric Internship and Residency, UCSF (under Melvin Grumbach), San Francisco, CA
1980–1982: Medical Research Council of Canada Research Fellow, The Hospital for Sick Children (under Gordon G. Forstner), Toronto, ON
1982–1983: GI Clinical Fellow (under J. Richard Hamilton)
1983–1984: Duncan Gordon Research Fellow at Walter Reed Army Institute of Research (under Edgar C. Boedeker)
2003–2004: Alberta Heritage Foundation Visiting Scholar (under John L. Wallace)
Achievements
2020: Fellow of the North American Society of Pediatric Gastroenterology, Hepatology & Nutrition
2018: Canadian Association of Gastroenterology Distinguished Service Award
2009–2017: Scientific Director, CIHR Institute of Nutrition, Metabolism and Diabetes
2014: University of Toronto, Department Paediatrics Physician Research Award for Career Excellence
2010: NASPGHAN Harry Shwachman Lifetime Achievement Award
Publications
Canadian Institutes of Health Research
Bill and Melinda Gates Foundation
Lallemand Health Solutions