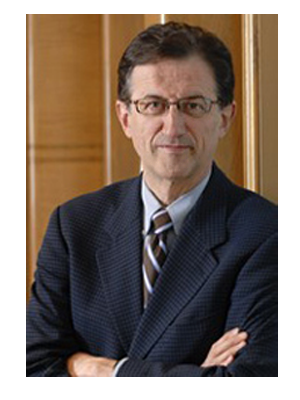 Terrence
Sullivan
Title:
Member, SickKids Board of Trustees
Biography
Terrence Sullivan is a behavioral scientist, Professor and Senior Fellow at the Institute for Health Policy, Management & Evaluation, Dalla Lana School of Public Health, University of Toronto and adjunct professor in the Department of Oncology at McGill University. Current board/governance roles include immediate past chair of the board of the Canadian Agency for Drugs and Technologies in Health (2011-2018), chair of governance and nominations committee of Exactis Innovation (a federal NCE focused on precision oncology) and chair of audit and finance committee on the Board of Vector Institute for Artificial Intelligence. He chairs the International Advisor Committee for the Rossy Cancer Network at McGill University, the advisory group for the EXTRA program at CFHI and he is the governance lead on the steering council for the Diabetes Action Canada SPOR program.
Sullivan occupied leadership positions at Cancer Care Ontario (CCO), the final seven years as President and CEO. He has played formative roles in the creation, design and governance of Public Health Ontario and Health Quality Ontario. Founding president of the Institute for Work & Health (1993-2001), he previously played senior roles in the Ontario Ministries of Health, Cabinet Office and as Assistant Deputy Minister, Constitutional Affairs and Federal-Provincial Relations during the Charlottetown negotiations. He served two successive First Ministers of Ontario as Executive Director of the Premier's Council on Health Strategy (1989-1992).
Sullivan joined the SickKids Board of Trustees in 2012 and currently serves as Chair of the Quality and Safety Committee.