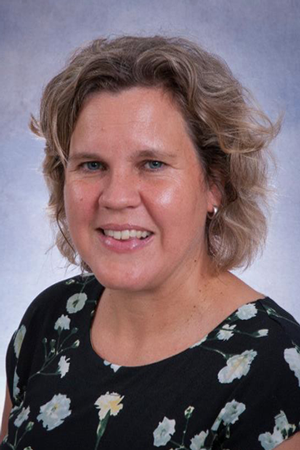 Meta
Van den Heuvel
Title:
Staff Paediatrician, Division of Paediatric Medicine
Alternate Contact Name:
Shanaz
Karim
U of T Positions:
Associate Professor, Department of Paediatrics
Biography
Dr. Meta Van den Heuvel completed her paediatric subspecialty training at the Academic Medical Center in Amsterdam, the Netherlands. After that she completed a social paediatric fellowship at the University Medical Center Groningen and an Academic Paediatric Fellowship at The Hospital for Sick Children. In 2016, she obtained a PhD in "Developmental and Behavioral Problems in Pediatric Primary Care" at the Institute of Health Research (SHARE), University of Groningen. She works in the Infant & Toddler Growth and Feeding clinic in The Hospital for Sick Children. She also works and in the community in the Nelson Mandela Park Public School Clinic, affiliated with St. Michael's Pediatric Ambulatory Clinic.
Research
Van den Heuvel's research interests are developmental and behavioral problems in children and the social environment in which these problems take place. Clinically, She works in Infant & Toddler Growth and Feeding Clinic at SickKids. Her research examines childhood temperament and feeding practices in this patient population. Globally, she works in the field of early child development. She is an investigator with the neurodevelopment working group of the Childhood Acute Illness Network (CHAIN). This working group has as main research objective to investigate neuro-developmental outcomes in children with different nutritional profiles in Low- and Middle-Income Countrie.
Publications
Funding
2016: Co-Principal Investigator: Grand Challenges Canada. The Kusamala program: An intervention for primary caregivers of children hospitalized with severe acute malnutrition in Malawi.