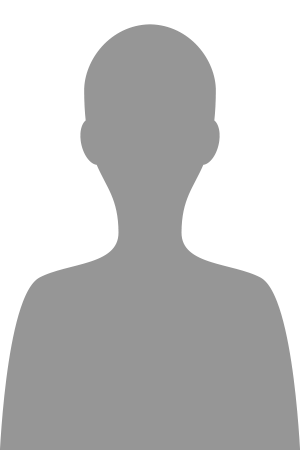 Anne Louise
Wheeler
Title:

Scientist, Neuroscience and Mental Health Program

Designations:

B.Sc, PhD, Postdoctoral

Email:

Alternate Contact Name:

Diana

Arthurs

Alternate Phone:

Alternate Email:

U of T Positions:

Assistant Professor, Department of Physiology
Biography
Dr. Anne Wheeler's expertise is in traumatic brain injury (TBI) and neuroimaging and experiences in collaborative projects that harness large-scale multimodal data position her to lead this study that will characterize subtype of mild TBI based on injury and resilience factors. She is the Catalyst Scholar in Traumatic Brain Injury (TBI) research at The Hospital for Sick Children. Wheeler's lab examines mechanisms of impairment and recovery following brain injury, incorporating multiscale neuroimaging approaches with cognitive, behavioral, and genetic data. Wheeler's experience in assessing network-based structure and function of the brain across species has allowed her to establish optimal MRI methods for tracking injury-related changes over time.
Research
Wheeler is using brain imaging in patient populations and mouse models to look for biomarkers of TBI in order to identify brain damage, inform prognosis and monitor which treatments work. MRI based biomarkers, especially those derived from recent advanced acquisition methods, are able to detect subtle microscopic alterations in the brain. Wheeler's research involves acquiring structural and functional longitudinal neuroimaging in a paediatric sample and the application of advanced processing and network analysis methods with the goal of identifying biomarkers that can function in a personalized medicine approach. These neuroimaging biomarkers will be combined with blood-based biomarkers and validated in animal models.
Education and experience
2000–2004: B.Sc, Dept of Biology, McGill, Montreal, QC 2004 – 2011: PhD, Neuroscience, U of T, Toronto, ON
2011–2015: Postdoctoral, Neuroimaging, Centre for Addiction and Mental Health, Toronto, ON
2015–present: Scientist, Neurosciences and Mental Health, The Hospital for Sick Children, Toronto, ON
2016–present: Assistant Professor, Dept. of Physiology, University of Toronto, Toronto, ON
Achievements
2006: Institute of Medical Science Entry Award, University of Toronto
2007,2009,2010: Harry C Sharpe Fellowship, University of Toronto
2008: Travel Award, University of Toronto Neuroscience Program 2009: Sir Joseph Flavelle Fellowship, University of Toronto
2009: Travel Award, University of Wisconsin Symposium on Emotion
2010: FENS travel award, Society for Neuroscience
2011: Frist-Jus Annual Memorial Award in Neuropsychopharmacology Travel Award, University of Toronto, Dept. of Psychiatry
2014: Best Poster Award, Schizophrenia Research Day, CAMH
2015: Travel award, American College of Neuropsychopharmacology 2015: Traumatic Brain Injury Catalyst Scholar Award
2016: Best Psychiatry paper, plenary talk at University of Toronto Psychiatry Day
2015: Member, Canadian Association for Neuroscience 2015: Member, Canadian Traumatic Brain Injury Research Consortium
2018: Member, CIHR Peer Review Committee: Systems & Clinical Neurosciences
2019: Associate Member, American College of Neuropsychopharmacology
2019: Executive Committee Member, Canadian Concussion Network
Publications
Wheeler

AL

,

Wessa M, Szeszko PR, Foussias G, Chakravarty

MM,

Lerch JP, DeRosse P, Remington G, Mulsant BH, Linke J, Malhotra AK, Voineskos AN. (2015). "Further Neuroimaging Evidence for the Deficit Subtype of Schizophrenia: A Cortical Connectomics Analysis"

JAMA Psychiatry.

72(5):

446-55.

Nawani H, Smith ML,

Wheeler

AL*

,

Widjaja E*. (2019) "Functional Connectivity Associated with Health-Related Quality of Life in Children with Focal Epilepsy".

AJNR Am J Neuroradiol

. Jul;40(7):1213-1220.

Wheeler

AL

,

Teixeira

CM,

Wang AH, Xiong X, Lerch JP, McIntosh AR, Parkinson J, Frankland PW. (2013). "Identification of a functional network for long-term fear memory in mice"

PLoS

Computational Biology

. 9(1): e1002853.

http://doi.org/10.1371/journal.pcbi.1002853

Wheeler

AL

,

Creed

MC,

Voineskos AN, Nobrega JN. (2014). "Changes in brain functional connectivity after chronic haloperidol in rats: a network analysis"

International Journal

of

Neuropsychopharmacology.

17(8): 1129-38.

https://doi.org/10.1017/S1461145714000042

Hamani C, Amorim B,

Wheeler

AL

,

Diwan M, Driesslein K, Diwan M, Covolan L, Butson C, Nobrega JN. (2014). "Deep brain stimulation in rats: Different targets induce similar antidepressant-like effects but influence different

circuits."

Neurobiology of Disease

. 71(C): 205-214.