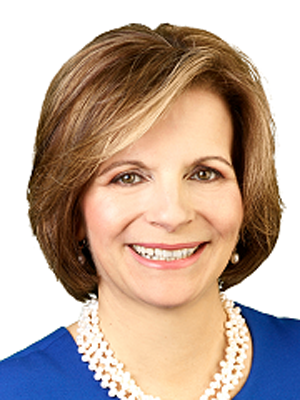 Elizabeth
Wilson
Title:
Member, SickKids Board of Trustees
Biography
Beth Wilson has held the role of Dentons' Canada Chief Executive Officer and member of Dentons' Global Board and Global Management Committee since 2017. Wilson is leading the firm in Canada through an aggressive and targeted growth agenda that is responding to significant disruption in the legal services industry. A respected senior strategic business leader, Wilson is focused on ensuring that Dentons – the world's largest law firm – continues to be a workplace of choice for leading talent in Canada and around the world by empowering diverse teams.
Prior to her role at Dentons, she served as Managing Partner at KPMG in the Greater Toronto Area where she led the largest business unit in Canada. Wilson served as a member of KPMG's Management Committee in various leadership positions, including Canadian Managing Partner Community Leadership, Canadian Managing Partner Regions and Enterprise with responsibility for 24 regional offices across Canada, and Chief Human Resources Officer. She also held various global leadership roles.
Wilson is widely known and respected in Canadian business circles and is an accomplished and dedicated community leader. She exemplifies her passion through her board and community involvement and her commitment to the advancement of women in business, and has been recognized by leading organizations such as WXN, YWCA Toronto and Canadian Women of Influence. Wilson joined the Board of Trustees in 2017.